In part 2 of this video game sound design series, Joshua Gouzy shares how he redesigned the Tremortusk Cannons in this scene from Horizon: Forbidden West using Reformer Pro, Weaponiser and Dehumaniser 2.
Missed part 1? Find it here!
Joshua Gouzy:
There are very few things in sound design that I enjoy more than layering. I feel like a chef, experimenting and combining various ingredients and spices together to create something entirely new. It just never gets old for me.
However, one potential issue with layering comes when there's a repetitive action on-screen that requires the same overall sound to be repeated multiple times, but with minor changes in inflection for each repetition, so as to not sound like the same sample.
This is where Weaponiser absolutely shines.
Layering can quickly become a tedious job in this situation. This is where Weaponiser absolutely shines. Now, this is an oversimplification, but one of the many things this incredible tool can do is add minor variances in your sounds, so that your samples don't sound repetitive when they get triggered multiple times.
When I was designing the main front plasma cannons of the Tremortusk (with the purple blasts), I knew that I needed to actively avoid sounding repetitive, since there are a lot of back-to-back shots coming from those front cannons.
I loaded up Weaponiser and started with a preset from the SoundMorph Robotic Lifeforms 2 Sound Effects Library. I then made the sound my own by replacing many of the preset samples with my own custom sounds I built using Kiloheart's Phase Plant. I then adjusted the timing of the Onset, Body, Thump, and Tail of the sound, which is each individual sample pulled randomly from a set pool of samples for each category.
After setting the variance parameters to avoid repetitiveness, I "triggered/performed" the sounds in real-time via MIDI. After some additional layering and some minor tidying up, I committed the tracks and was ready to move on, with each shot sounding slightly different from the next.
I'm just going to put it out there and say that Weaponiser is probably my overall favorite sound design tool.
Additional spots where Weaponiser was used:
● Aloy's Footsteps
● Tremortusk Footsteps
● Aloy's bow and arrow shots
Join us for the part 3 of this feature where Joshua takes us through the Tremortusk roars using Dehumaniser 2!
For more on Joshua Gouzy's music and sound design work:
Visit his website: https://www.joshuagouzy.com/
Want to try some of Joshua's techniques for yourself?
Take a trial of our Sound Design Bundle
Fill in the form below and the bundle will appear for download immediately, or purchase the bundle right away below!
Related Products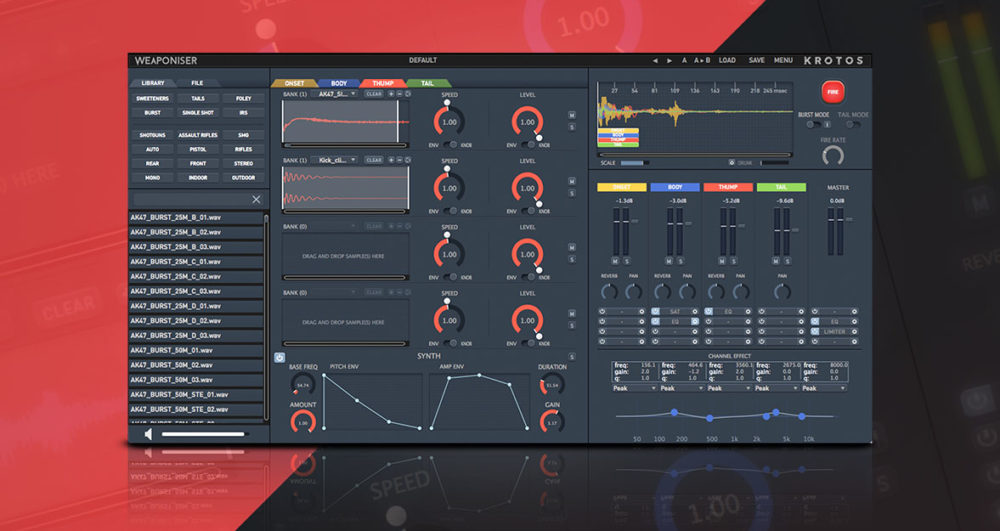 Buy Now
Your Secret Sound Design Weapon Weaponiser is an inspiring audio layering solution that allows you to design,...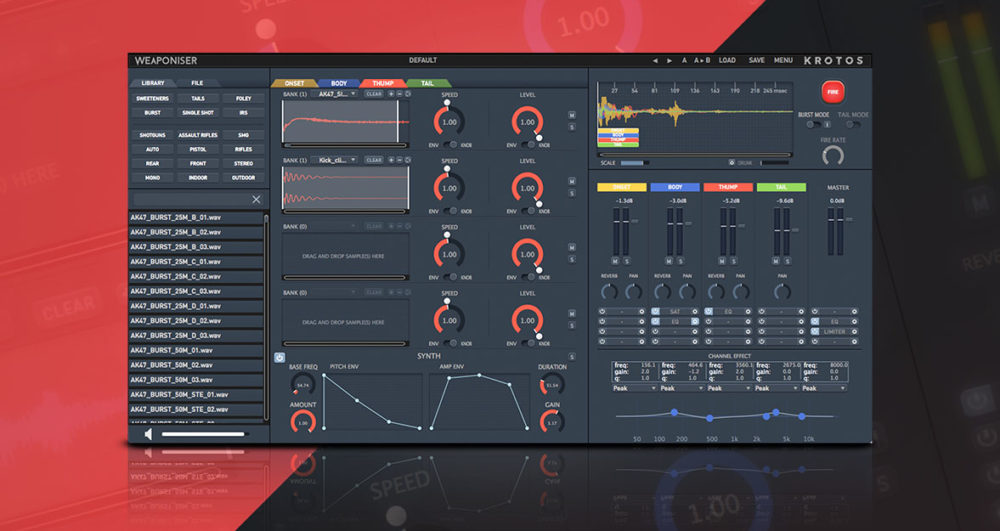 Buy Now
Your Secret Sound Design Weapon Weaponiser is an inspiring audio layering solution that allows you to design,...