Dehumaniser Simple Monsters is the fastest and easiest way to create extreme vocal effects for movies, music, games and animation.
---
Struggling to create terrifying monster sounds or extreme metal vocals with ease and simplicity? Maybe you just want to record angry animal sounds without the risk? Or perhaps you'd like to add a unique edge to your vocal production without using loads of different plugins?Dehumaniser Simple Monsters is your solution.
Unleash the Beast in your game-audio, post-production, or music project!
---
Create totally unique vocal effects for your project – ideal for adding a dark and experimental edge to your music production
Design creature and monster sounds super quick – perfect for sound designers, animators and games designers
Design characters and unusual dialogue effects with ease – the ideal solution for voice artists looking to make an impact
Process any sample or instrument with Simple Monsters to mangle and distort in totally original ways – works well with drums.
Control remotely with TouchOSC integration – Take control of parameters from your iOS or android device while you perform!
Dream up your vocalisations in a matter of seconds
Simple Monsters takes a simplified design approach to Dehumaniser 2's technology, packing it into a simple but powerful user interface. Using only a collection of sliders and assignable X/Y pads, a huge variety of sounds can be coaxed from the plugin to create realistic monsters in a matter of seconds.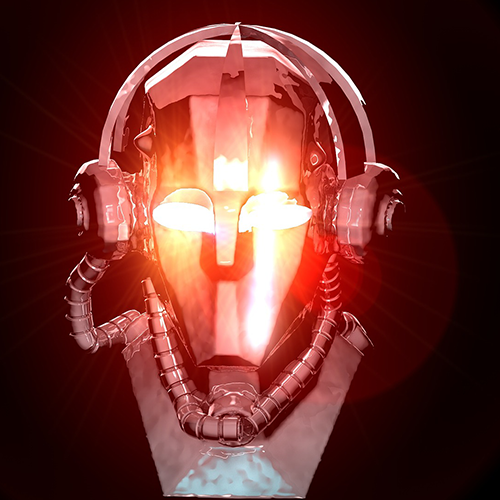 "Simple Monsters is a fun and brilliant approach to monster and creature sound creation. It starts with the core sound of any given patch, which has a number of rather unusual controls. Size, Fury, Age, Character and Wildness allow variation in output that varies rather differently based on the specific sound selected, and they are all quite interactive. DSM appears to introduce noise, randomness and pitch changes to create what truly sounds like alien wildness, or creature fury, or mutant age … or at least what I imagine such things to sound like."
Get Started with 35 Presets
Simple Monster's starter presets are organised into 'Dialogue', 'Sci-fi', 'Growls and Roars' libraries.Whether you're making a gremlin or a god, our presets are designed to provide inspiration and cut setup time out of your workflow!
36 presets
5 dynamic parameters
6 sliders / 2 XY Pads
Multiple FX modules 'under the hood' of the plugin
48 animal sounds to use the Scrubbing Convolution Module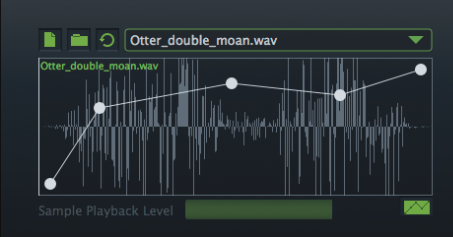 Experience the power of Dehumaniser Simple Monsters in action
Dehumaniser Simple Monsters is available to try for free with a 10 day trial.
$118.80

inc. VAT
You save $59.40 (50%)
Start Your Free Trial
Buy Now
Generate and perform directly into your project, instantly and easily.
5 dynamic parameters and a sample scrubbing function allow you to quickly and easily design sounds for any sort of monster
Pick between a slider layout or X/Y Pads interface
Assign elements to each axis to explore the processing differently, coaxing unpredictable results from the plugin, or maximise responsiveness during performance
"Simple Monsters is a great tool for those wanting to create creature vocalisations, and most importantly have fun while doing it. It has very little barriers to creativity, with just enough customisation for 'simple monster' tasks. The hands on experience and experimentation is a testament to the innovation Krotos offer to Sound Designers. The plugin can also be used in some extra wacky ways to create glitchy textures."
Get to know Dehumaniser Simple Monsters
Why not try Dehumaniser Simple Monsters?
Dehumaniser Simple Monsters is available to try for free with a 10 day trial.
Technical Specifications
Additional Features
Processing up to 192kHz/24 bit
Solo scrubbing playback
Save and recall Presets
Control Parameters
Size
Fury
Age
Wildness
Character
System Requirements
Mac
Mac Intel computer with a minimum of 2.4 GHz Intel Dual Core Processor
4 GB of RAM
OS X 10.13 or later
Windows
2.4 GHz Intel Dual Core Processor
4 GB of RAM
Windows 10 or above
Other Information
This software is a digital download
Formats (64-bit): AAX Native/AudioSuite, VST, AU
Minimum sample rate: 44.1 kHz
Maximum sample rate: 192 kHz
An internet connection is required at the time of activation
An iLok account (available for free at ilok.com) is required to activate and use both the demo and full version of the software
Dehumaniser Simple Monsters can only be activated on one computer at a time
An iLok 2 or later is required for dongle use
Supported host applications: Pro Tools (11 or later), Logic Pro X, Nuendo, Live, Cubase, Reaper
TouchOSC License is not included
Download Manual