SOUND DESIGN BUNDLES
The Best Sound Design Software for Your Studio
Your essential sound design toolkit.
Boundless creativity. Time-saving workflow. Save more, do more.
Sound Design Bundles bring innovative and performance driven approaches that allow your creativity to flow, while keeping your projects running smoothly. Elevate your projects with versatile plugins and sound effects libraries.
Compare & Buy
Try for free
All angles covered. Whatever your task.
Design sounds without limitations. Anything from Foley, footsteps, animals, weapons, vehicles, creatures, and all sound effects – advancing creativity and shortening the critical path from your imagination to the final mix.
"I love how much room for experimentation it allows and how fast I can get the results I want."
GEORGE VLAD Sound designer, Recordist and Composer
Perform sound design within your DAW.
Flexible, creative, and innovative workflows.A powerful workflow that makes your sound design effortless. From performing Foley inside your DAW to real-time performance-driven voice effects. You'll step into the future of sound design.
Performing Foley with Reformer Pro. Watch the video.
The Best Sound Design Software
100% of Krotos Everything Bundle customers recommend Krotos to their colleagues and peers.
Time waits for no one.
Design fully designed sound effects in minutes rather than hours. Use the most powerful and versatile audio processing engines to deliver stunning effects for your projects with plenty of time to do more.
How to create futuristic sound design: in minutes. Watch the video.
Speed up your workflow.
Deliver more in the same time.
Around half of Sound Design Bundle owners say that their workflow is 50% faster than it was previously. 30% of them claim Krotos has made their workflow 75% faster!
Stage complex SFX with ease.
Combining the power multiple engines and super fast layering system lets you create exciting results with unmatched control and versatility.
Weapon Sound Design for a Combat Scene. Watch the video.
"Krotos' creative sound design tools are way much more than just ordinary plugins or VST instruments. The entire Sound Design Bundle 2 collection contain a massive collection of great sounds and innovative tools that will help you to accomplish many challenges in no time."
Robert Dudzic | Sound Designer
Create sound effects in all shapes and sizes.
Perform your Foley with your microphone or automate it right in the plugins. Our powerful engines can handle anything from a tapdancing ant to huge crashing waves.
Performing water movement sounds. Watch the video.
The go-to sound design toolkit
The majority of Sound Design Bundle customers use it in their workflow every week. 17% of those customers use it every day!
Presets are your new best friends.
Our game changing sound design plugins and libraries pack the power to revolutionise your workflow. Get started straight out-of-the-box with thousands of designed presets. Want to tweak it, or use your own sounds? Go ahead, import your own libraries, get creative.
"Krotos Sound Design Bundles can add great texture layers and completely replace the traditional way of editing sounds."
James David Redding III M.P.S.E. Sound Designer, Sound Effects Editor Carol, The Good Liar, Hustlers, and Aardvark, The Americans, City on a Hill, The Queen's Gambit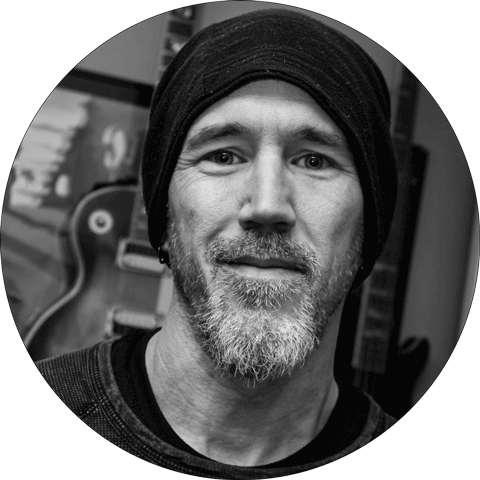 Most Sound Design Bundle owners have eliminated up to 3 traditional tasks from their workflow. 30% of them have eliminated up to 6.
Igniter
Igniter enables you to design, perform and automate any complex vehicle behaviour directly in your DAW – from sports cars, motorbikes, planes, helicopters, spacecraft and other engine sounds to moving ambiences, textures, Foley or whatever sparks your imagination.
Learn More
Concept 2
Concept 2 is everything you want in a modern synth plugin, beautiful sounds without the complexity of operation found in many other synths. Your time is valuable, and so we wanted to give you access to a rich sound design palette without having to spend time learning how to use it.
Learn More
Stacks of sound effects.
Primed and ready to go.
Every sound design bundle comes packed with sound effects libraries ready to use with Krotos plugins, or as part of your existing workflow. Covering a wide range of use cases from Foley, footsteps, animals, weapons, vehicles, creatures, and more. Trigger them within your plugins, add them to your existing library, or use in combination!
Expand your workflow at any time with additional libraries, custom made to give you maximum power with your Krotos plugins straight out of the box, or to augment your professional library.
Below are previews of a few sound effects libraries that are included in the Krotos Everything Bundle. 
Explore our SFX libraries

Choose your Sound Design Bundle
Or try it for free
Our custom bundles offer the best value and give you the most flexible, efficient and creative workflows by combining our plugin catalogue with additional Sound Effects libraries at 30% savings. With four tiers available, choose a package suitable for your needs and budget.
PAY MONTHLY, INTEREST FREE
Pay on your terms with Splitit. Start sound designing with Bundles from as low as the price of a coffee a day!
CHOOSE SPLITIT AT CHECKOUT
TRY FOR FREE
Hearing is believing.
Discover the power behind our Sound Design Bundles, free for 10 days.
Already a Krotos Fan?
If you own at least one of our products you are in luck. Get a upgrade that is perfect for you. Choose an existing path or contact us for an exclusive offer.
Log in to see what is available for you right now.