Audio Post-Production with Sound Design Bundle 2
Learn how to design your own amazing sound to picture for a fully-packed action scene in this detailed tutorial from filmmaker and The Beacon Studios co-founder, Jason Mitchell.
From setting up your session to aligning your sound to video, get an insight into Jason's post-production sound workflow using his Krotos software on the Fairlight page inside Davinci Resolve 16.
1. How to design gun sound effects in Weaponiser
Weaponiser is an audio layering solution that allows you to design, customise, and perform a huge range of sound effects in real-time.
Watch Jason's techniques and tips for applying Weaponiser to his character's pump-action gun by using the factory presets while editing to picture.
2. How to design Foley directly in your DAW with Reformer Pro
Reformer Pro is the Sound Design Bundle 2's 'sound design instrument', which transforms pre-recorded audio files into performable sound effect libraries in real-time. Jason applies Reformer Pro to handle his project's Foley all from within his session by using his voice. Dynamically triggered from his input. Gun Foley and undertones.
Krotos Sound Design Bundle 2
The Krotos Sound Design Bundle 2 offers the best value and give you the most flexible, efficient, and creative workflows by combining our plugin catalogue with additional Sound Effects libraries at 30% savings.
Pay over time interest free
Sound Design Bundle 2 is now available on interest-free monthly payments with the flexibility of choosing between 2 to 6 monthly installments.
Equip your studio with the world's most powerful sound design software and sound effects packages that will allow you to design, customise and perform your own unique sound effects, without restrictions!
Ready to give it a try? Download a free demo!
All Krotos software is available for a free 10 day trial. Start your free trial to follow along with the tutorial.
Demo Now
RELATED PRODUCTS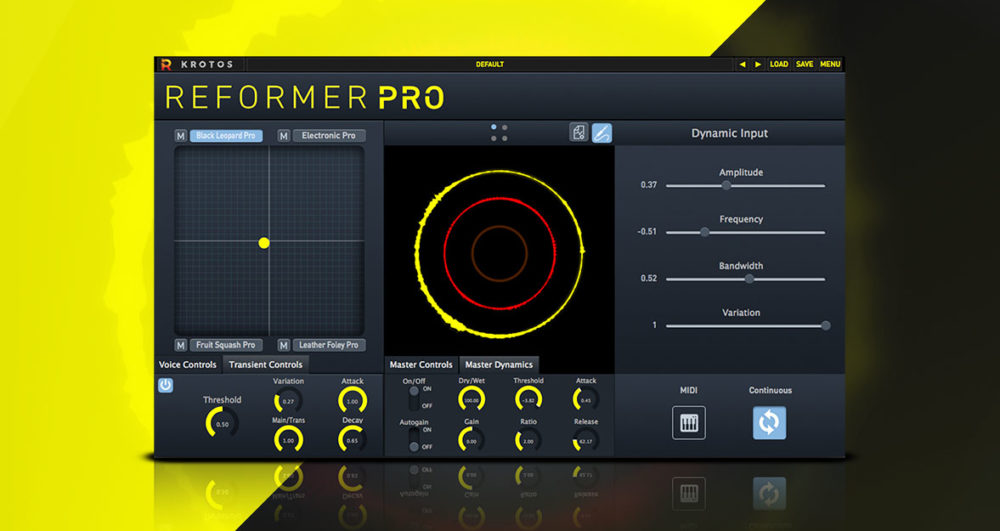 Buy Now
Reformer Pro is a unique 'sound design instrument', that transforms pre-recorded audio files into performable sound...