DLT-19 Blaster Sound Redesign by Sigi Klar using Weaponiser
Siegfried Klar (SKAR Productions) is a Sound Designer specialising in Game Audio and provides a range of services such as audio asset creation, audio implementation, audio restoration, location sound recording, and much more.
Sigi recently created a video where he showcased his redesign of the DLT-19 blaster for a Star Wars Battlefront II game footage. In this follow-up video, Sigi breaks down and explains how he recreated the laser sounds. Sigi demonstrates original recording techniques that he applied to capture and recreate the iconic Star Wars blaster sounds.
This is a great demonstration of how you can load your own recordings into Weaponiser and benefit from its ease, speed and flexibility to design varied sound assets.
Why Weaponiser?
Weaponiser is the powerful sound design sampler that allows you to design, customise, and perform a huge range of sound effects at high speed – all from within one plugin.
Save time by creating endless variations quickly, and perform your designs via MIDI, using hundreds of factory presets to create a huge range of sound effects: Real-world or Sci-fi weapons, Whooshes, Magic, Footsteps, UI, Transition and Cinematic effects and lots more
Start your free trial and experience the power of Weaponiser in action!
Weaponiser
Free Trial
RELATED PRODUCTS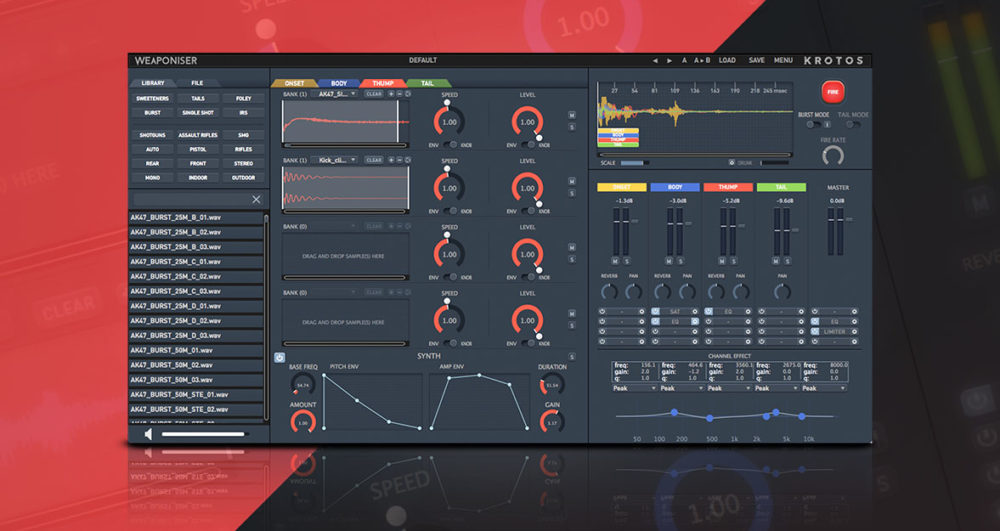 Buy Now
Your Secret Sound Design Weapon Weaponiser is an inspiring audio layering solution that allows you to design,...