Krotos Live Streams Episode 7, Part 2:
Music Production & Composition with Alessandro Mastroianni
Part 2: Building a Complete Track from Scratch with Alessandro Mastroianni
Composer & sound designer Alessandro Mastroianni (Prodigal, Gone Nine Months, Travestía, 65North) is returning to take over the Krotos Live Stream Series again to host Part 2 of the music production and composition episode.
In August's stream, we'd set Alessandro the challenge to create an entire track completely from scratch live on our Youtube channel, and Alessandro is now returning to finish the track, as well as to take a deeper dive into FM synthesis, pitch tracking, production and mixing tips, and more!
Join us on Thursday 10th September and learn creative and experimental approaches to composition, electronic music production, mixing and designing your own sonic worlds. From sketching out your ideas to mixing a fully complete ambient track, learn about Alessandro's creative workflows and get inspired for creating your own incredible sounds!
Take part in a Q&A and hear about Alessandro's background, what it's like working as a composer, and tips for working in the industry.
This stream is for musicians, composers, sound designers, and anyone looking to learn something new. All levels are welcome, we hope to see you!
Thursday 10th September 2020
18:00 BST / 19:00 CEST / 13:00 EDT / 10:00 PDT
Sign Up for a Chance to Win Concept
By signing up to the Live Stream, you'll be entered into the prize draw: One lucky winner walks away with their own copy of Concept!
To be entered into the draw, sign up for a free event ticket through Eventbrite. A winner will be picked at random during the session, so make sure you tune in!
The winner will be selected at random and announced during the stream and can claim their prize in the comments section. We reserve the right to select a new winner should the prize not be claimed during the stream.
Sign Up
Watch Here:
Watch live on Youtube to join us in the chat!
Watch Part 1:
If you didn't catch Part 1 live, you can watch it again below!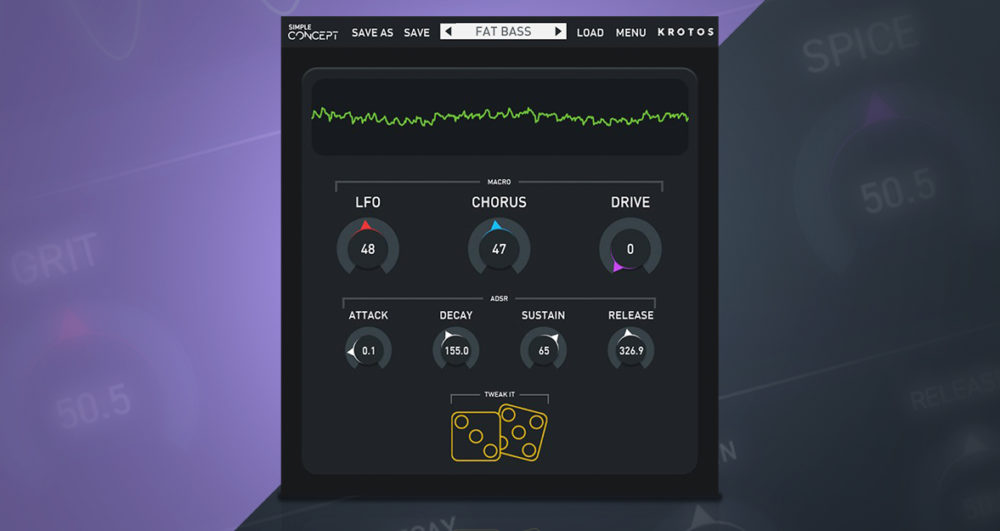 Buy Now
Simple Concept is an interactive and easy to use soft-synth powered by Krotos' Concept synth...
New to Krotos? Try a free demo!
All Krotos software is available for a free 10 day trial. Start your free trial to follow along with our live streams.
Demo Now
RELATED PRODUCTS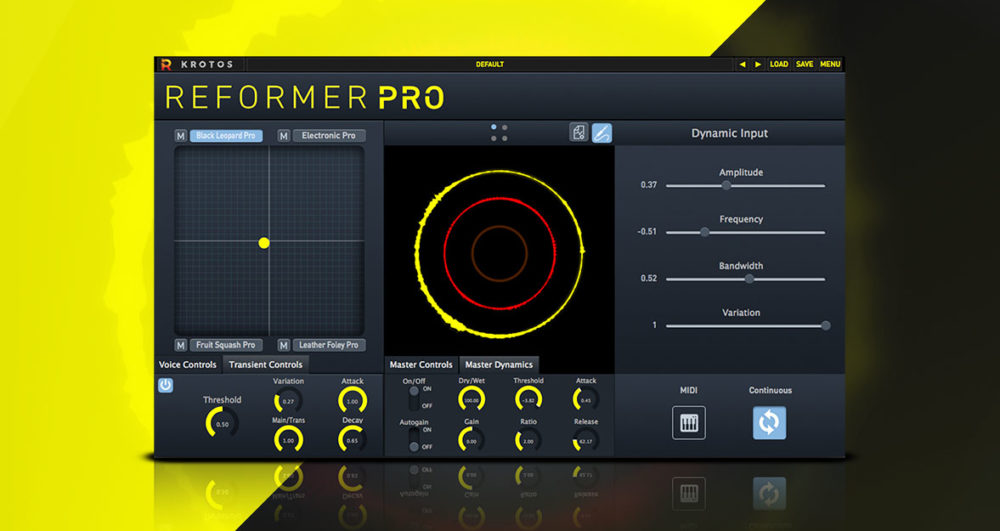 Buy Now
Reformer Pro is a unique 'sound design instrument', that transforms pre-recorded audio files into performable sound...