In the Studio with:
Branko Neskov

Branko Neskov has been working as a sound designer, re-recording mixer, and supervising sound editor in the feature film industry for several decades, and is known for his work on Color Out of Space, The Portuguese Falcon, A Estrada 47, among more than 300 other titles.
We spoke to Branko over a video call at his Loudness Films Post-Production Studio in Lisbon, to hear about the team's creative applications of their Krotos software during the production of Color Out Of Space.
Part 1: Meet Branko Neskov
---
Branko Neskov has been working on feature films for several decades now. Working at post-production studio, Loudness Films Productions in Lisbon, Branko and his team are kept busy with pretty much half of the national production in Portugal.
---
Part 2: Using Krotos Software in Colour Out Of Space
---
SPOILER WARNING! This contains major spoilers for Color Out Of Space!
The film is about a transformation of human beings into something different under the influence of an alien force which is not seen, nor felt. The challenge was to design something that is otherworldly, that carries the alien world that is affecting the film's characters.
To evolve and convey the change in the characters voices throughout the film, Branko made heavy use out of Reformer Pro by merging those voices with animals to develop the voice transformation throughout the storyline.
All the firearms in Color Out of Space were designed using Weaponiser. As with the voices, the impact of the shotgun sound effects were gradually increased throughout to continue building on the intensity this feature film is known for.
During Color Out Of Space's climax moment, when Nathan (Nicholas Cage) has a freak-out moment and kills the monster with a shotgun, this of course had to be the biggest, most shocking moment, unlike any gun sound ever heard.
---
Part 3: Krotos Software Opening Up New Possibilities
---
"You are Limited by your imagination. You can use Krotos software pretty much any way you want to. You can find different uses for them, which might not be as obvious in the beginning. There isn't mush of a learning curve to it, but the more you explore, and free up your mind, you'll discover new potentials that weren't possible before.
I've also been using Reformer Pro as a sweetening tool. I often use Reformer Pro to emphasise Foley. I've been adding textures such as gravel or plastic to  footsteps without recording it.
I've been using Weaponiser heavily as well, not as much to design the near gun shots, but to design ambiences to them. I ver much like the impulse responses and distant shots that ship with the software itself. We've been building battle backgrounds where you can place various shots and just keep the reverberation and the delays and echos which can really help you to build something distant that can actually serve as a base for your design."
---
Weaponiser is the powerful sound design sampler that allows you to design, customise, and perform a huge range of sound effects at high speed – all from within one plugin.
Save time by creating endless variations quickly, and perform your designs via MIDI, using hundreds of factory presets to create a huge range of sound effects: Real-world or Sci-fi weapons, Whooshes, Magic, Footsteps, UI, Transition and Cinematic effects and lots more.
Start Your Free Trial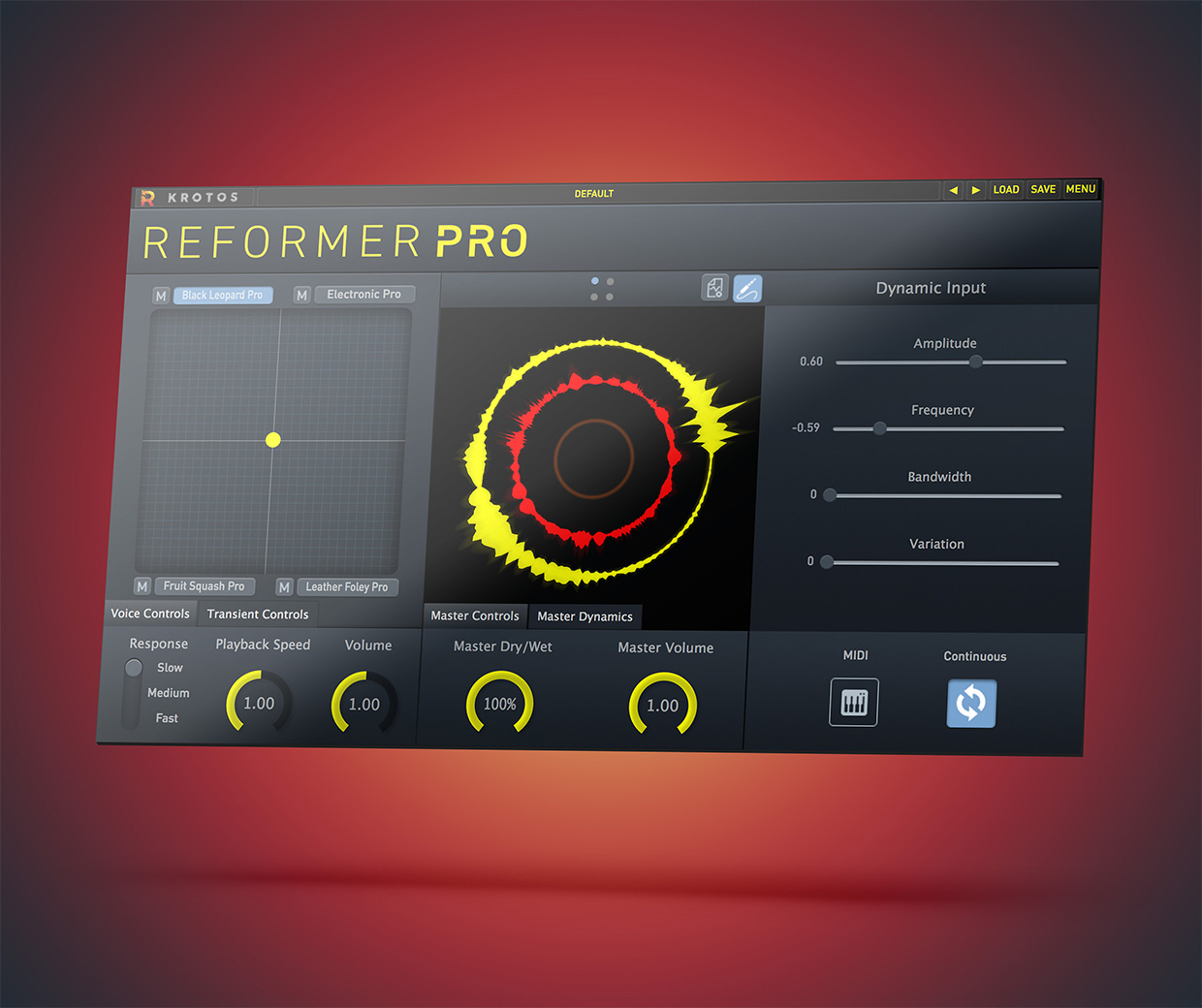 Reformer Pro offers you new ways to interact with sound, directly in your DAW. Bring your sound effects to life in real-time and explore a performable approach to creating your own sound effects instantly. Save hours of editing time and deliver your projects quickly.
Design Foley, textures, animals, Sci-Fi effects, impact sounds, and much, much more!
Start Your Free Trial
RELATED PRODUCTS
Buy Now
The Sound Design Bundle 2 combines our four flagship products with three huge sound effects libraries – bundled...