SoundMorph Elemental Sound Effects Library
Included! Free Reformer Pro Integration
Speed-up and transform your workflow
SoundMorph Elemental Library for Reformer Pro
Magical element sound effects join forces with the powerful and performative workflow of Reformer Pro.
SoundMorph Elemental is a fantastic magic-themed SFX library, covering magic and elemental spells for a huge range of spell types.
Use your microphone, MIDI or dynamic input in Reformer Pro to quickly perform spell motions in the DAW, saving time and effort in dragging and dropping layers and adjusting timings. Create spellbinding magical SFX and more for your sound designs – the Krotos way.
This SFX library features over 3GB/650 sound file assets designed by SoundMorph, so you can expect pristine quality 96KHz/24bit assets across 60 Reformer Pro sound packs. Simply download and install into Reformer Pro!
$286.80 inc. VAT ($119.50 ex. VAT)
You save $143.40 (50%)
Magic sound design can be one of the most rewarding and most challenging of all genres to create in.
To help you out, we decided to make Elemental, a complete magic sound collection that you can rely on to cast only the most memorable and astonishing spells of sound.
We here at SoundMorph are huge fans of the magic genre. Therefore we approached this library with the intention of doing it justice as a personal lifelong passion and goal.
We are so pleased to pass along to you this sound library of first-class premium sounds to choose from. With Elemental, the world of magic is your oyster.
Sound Categories Included in this Library
You need elemental magic, we've got elemental magic!
This sound effects library covers all spells you would expect to find in any turn-based, action RPG, MMORPG, MOBA game, plus fantasy films, TV shows and podcasts
Earth
Fire
Electricity
Ice
Neutral Cast
Sand Cast
Water Cast
Wind Cast
Spirit Neutral
Spirit Evil
Spirit Good
Evil Casts
Good Casts
Incineration Cast
Acid Cast
Loops
Poison
Evil Breath
Fireballs
Raw Recordings
Sweetner Layers
Impact and Throws
SOUND EFFECTS KEYWORDS
MAGIC, ELEMENTS, MYSTICAL, CAST, ACID, IMPACT, BOULDER, ROCK, SMASH, SLIDE, TUMBLE, DEBRIS, EARTH, EARTHQUAKE, LOOP, SPELL, ELECTRIC, ELECTRICITY, ENERGY, SPARK, EVIL, BREATH, DRONE, FIRE, INCINERATE, MELT, FIREBALL, EXPLOSION, MOVEMENT, SHIMMER, GOOD, HEAL, ICE, FREEZE, POISON, SAND, CURSE, HEALTH, WATER, WAVE, WIND, CHIME, BURN, POWDER, DUST, SPLASH, AIR, WHOOSH, TORNADO, TWISTER, GLASS, BOW, BOWED, CHIMES, CRACK, SHATTER, GLASS, SIZZLE, PAN, FRY, BUBBLES

"The SoundMorph team have strived to meet your expectations with their design choices, whillst still including their iconic flair. Elemental is priced at more than a fair price for not only the amount of content included, but the sheer quality of that content alone."
– Katie Tarrant (Sound Architect)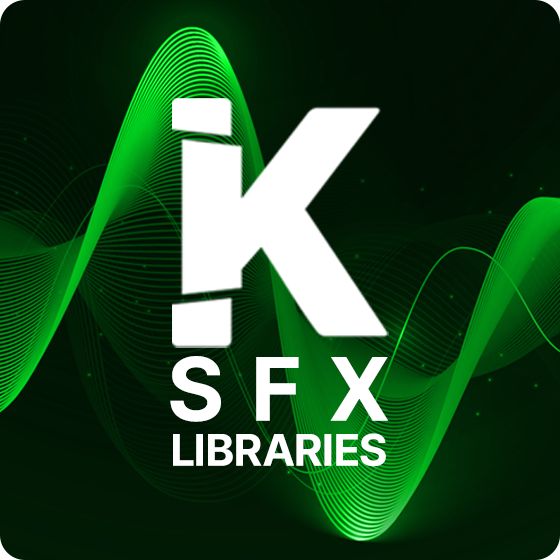 Twice the value for the same price
With Krotos Sound Effects Libraries, you receive two downloads in your purchase: your integrated library for use inside a Krotos plugin, and your traditional library for use in any existing workflow. The traditional sound effects library of 100% royalty free sounds offers complete flexibility for your design process: add to your DAW timeline directly, or with other plugins to sync to footage.

Curated and unique sounds, handpicked by the best sound recordists and designers

Rich and cinematic royalty-free sounds to enliven and add character to your projects

High definition audio files & well organised metadata ready for use in Soundminer, BaseHead, and all DAWs
Supercharge your workflow with Reformer Pro integration
Unlock the full potential of this sound effects library by turning it into a powerful addition to your workflow with Reformer Pro. The integrated version of this library allows you to make use of this library straight out-of-the-box in the plugin.
In Reformer Pro, the sound library is carefully optimised to interact seamlessly with input from a live mic or pre-recorded audio file inside your DAW. Load the sound library in Reformer Pro and start designing, automating, and performing all your unique sound effects in real-time.

Library Information:
654 Sound Files
3.38 GB Size
24 bit/96 kHz High-Quality WAV Files
100% Royalty-Free Commercial License
Embedded Metadata
60 Reformer Pro Sound Packs
Contains two downloads:
A zip file containing all source sound effect asset files with Metadata PDF
An installer for your integrated Reformer Pro library including assets and presets
$286.80

inc. VAT

You save $143.40 (50%)
Add to Cart
"SoundMorph's libraries are very well done and inventive. They are not only a lot of fun to listen through, but fun to use as well. The software tools are much more than libraries —
they're library MAKERS. Keep 'em coming!"
– David Farmer (Supervising Sound Editor)
Skywalker Sound, The Lord of the Rings and Hobbit trilogies, King Kong

You may also like…
Buy Now
SoundMorph Elemental Library for Reformer Pro Magical element sound effects join forces with the powerful and performative workflow of Reformer Pro.SoundMorph...
$

286.80
You save $143.40 (50%)