Powerful, Yet Simple Tools Can Be Great Inspiration When Experiencing Creative Block
Creative block – we all face it. But how do we overcome it?
Getting started on any project can be tricky until you get into the flow of things, but using simple and inspiring tools for your sound designs and music can definitely help.
This was the case in the example below, where Concept 2 and Reformer Pro's simplicity and easy-to-use interfaces made getting started a breeze.
Case Study – Gilly Moon
Gilly Moon is an Audio Engineer for NPR and is also a sound designer working under her own moniker, Auralune Studios. We caught up recently to hear how she created a cool, icy soundscape using Concept 2 and Reformer Pro:
Gilly Moon – Audio Engineer, NPR

"Initially I had no idea what to make, but Concept 2 is so simple to use that I could get started right away. In no time, I found some great textures to work with!"
Hear How Gilly Used Krotos in Her Process Below:
Harnessing Simplicity and Intuition With Concept 2
"Concept 2 is very simple to use. I found presets that worked and tweaking them was easy compared to most other synths I've used, where I've had to go to YouTube for tutorials or the manual or something like that." – Gilly Moon
It's great to hear how Concept 2 worked so well in Gilly's workflow. It's a powerful synthesiser with a minimal learning curve, so you can get to shaping sounds immediately. It's the perfect synth for the busy sound designer.
Creating Icy Textures with Reformer Pro's Dynamic Input
Gilly also used Reformer Pro when designing her icy soundscape, using Reformer Pro's Dynamic Input mode.
Dynamic input is perfect for music, as you can use the MIDI from your synth or drum parts in your DAW instead of a microphone.
Reformer Pro responds to both velocity and pitch regardless of whether you are using a Microphone or MIDI, so you are guaranteed to get dynamic and inspiring results, regardless of your workflow.
Hear the finished results below:
So remember, simplicity in your plugins can be an effective tool for overcoming creative block. It eliminates many barriers between you and your sound creations, and even the simplest plugins can be incredibly powerful, with a touch of imagination!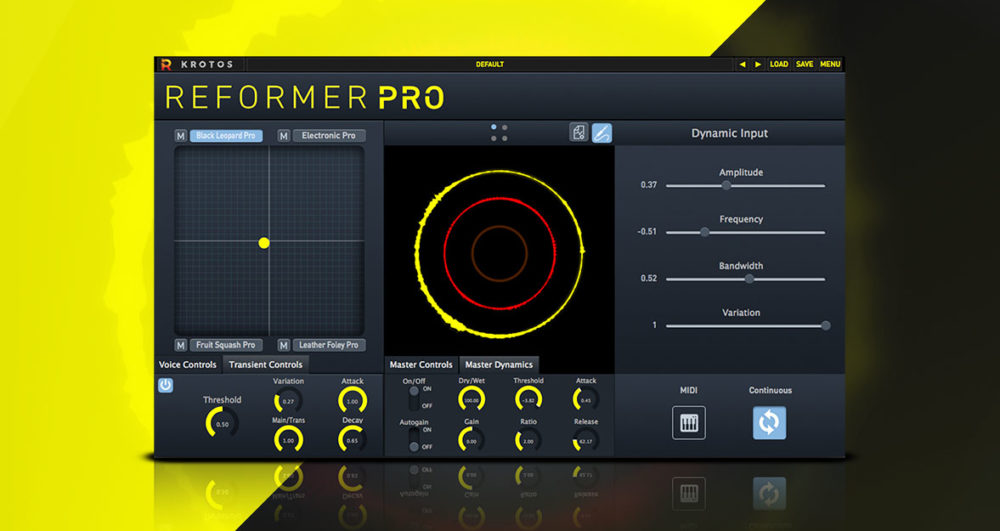 Buy Now
Reformer Pro is a unique 'sound design instrument', that transforms pre-recorded audio files into performable sound...