Everyday Foley Sound Effects Library
Integrated with Weaponiser
Speed-up and transform your workflow
Everyday Foley offers an exciting new way to add Foley sounds to your projects.
We are always looking to find ways to make Weaponiser even more versatile for use outside of weapons, and this library is a great way to express the power of Weaponiser. It is a new and versatile way to sync Foley to picture using Weaponiser's multiple engines for variation and simplicity.
The sounds in this library offer an entirely new way to use Weaponiser for Foley. Designed by Stephan Schutze, Nick Netsall and Giorgos Mikrogiannakis, Everyday Foley contains 57 Presets for Weaponiser including for kitchenware, writing, household furniture and more.
This library features over 300 sound effect assets recorded at industry standard sample rates from 48KHz to 192KHz, plus 57 ready-to-go presets for Weaponiser to put into your project and keep the ball rolling.
$118.80 inc. VAT ($49.50 ex. VAT)
You save $59.40 (50%)
1,695 Sounds
192kHz, 96kHz, 48kHz/24-bit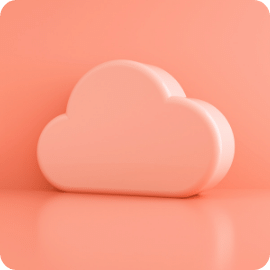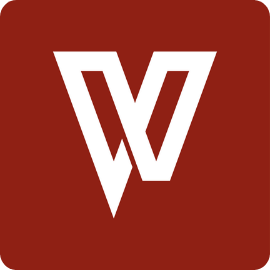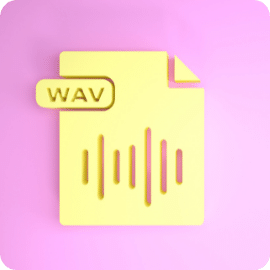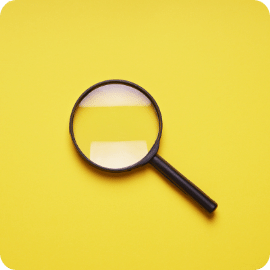 Perform Objects and actions from around the home
Whilst these sounds may not traditionally be the most fun you can have in sound design, this library sets out to change that. After all, these sounds are equally as important, if not more important.
Foley is a vital piece of the puzzle for immersing an audience, and like all things Krotos, we want your Foley to be executed quickly, convincingly and with ease. Foley studios are expensive and are often out of reach for smaller-budget productions, so sound designers and editors need to rely on accurate and versatile libraries like this one.
By utilising all of the MIDI fire keys within the plugin you transform Weaponiser into a multi-sampler full of essential Foley sounds, recorded with pristine quality – it is an essential sound bank to be added to Weaponiser.
Sound Categories Included in this Library
The library includes everyday home Foley:
Sofas
Window Blinds
Chairs
Writing
Metal Step Ladder
Drawers
Toilet
Compressed Air & Liquid Sprays
Plastic Water Bottle
Metal Water Bottle
Keys
Office work Foley:
Computer Keyboard & Mouse
Filing Cabinet Drawer
Perforator
Stapler
Labeller
Paper
Sticky Tape
Parcel Tape
Kitchen Foley:
Kettle
Microwave Sequence
Coffee Mug
Tea Cup Saucer
Chopping Food
Pedal Bins
Tupperware Container
Glass
Crockery
Cutlery
Plates
Tableware
SOUND EFFECTS KEYWORDS
AIR, BLOW, AFTERSHAVE, BOTTLE, REMOVE, PLASTIC, TOP, LID, FOLEY, REPLACE, SINGLE, SQUIRT, SPRAY, COMPRESSED, BURST, LONG, CANISTER, CAN, DEODORANT, OPEN, CLOSE, PUSH, PERFUME BOTTLE, POLISH, FRESHENER, CERAMIC, BREAK, SMASH, CROCKERY, DROP, FLOOR, GROUND, ROLL, COMPUTER, KEYBOARD, STROKE, TYPING, MOUSE, PC, SPACEBAR, SEQUENCE, KEY, PRESS, ENTER, CLICK, MAT, WOODEN, DESK, TABLE, MOVE, DRAWER, METAL, FILING, CABINET, BEDSIDE, HANDLE, RATTLE, FOOD, COOK, PREP, KNIFE, SCRAPE, CHOP, CHOPPING, BOARD, SLICE, VEGETABLE, AUBERGINE, FAST, GLASS, CARROT, CELERY, COURGETTE, CUCUMBER, ONION, SPRING, DRINK, CUTS, TABLEWARE, BREAD, CUTTING, SLICING, TOAST, POTATO, FRUIT, PEEL, PEELING, PEELER, BUTTER, GLASSWARE, CHAMPAGNE, EMPTY, CLINK, CELEBRATE, RINGING, LIQUID, METAL, CAP, BOTTLE, LID, SCREW, UNSCREW, WATER, WINE, INGREDIENT, PEPPER, MILL, GRIND, GRINDER, TWIST, SALT, SHAKE, CUTLERY,
DRAG, FORK, PLATE, PLACE, SPOON, GRAB, PICK UP, DOWN, STACK, STACKING, KITCHEN, COFFEE, TEA, MUG, PLACEMAT, SAUCER, HANDLE, GATHER, MOVE, LIGHT, MEDIUM, HEAVY, COASTER, SCRAPE, SWEEP, SHOVEL, BROKEN, MACHINE, APPLIANCE, KETTLE, ON, OFF, BUTTON, BLEEP, FUNCTION, MICROWAVE, DOOR, START, FINISH, DIAL, TOASTER, ADJUST, SLOT, RUN, RUNNING, FRICTION, STEP, LOFT, LADDER, EXTEND, PEDAL, BIN, EMPTY, RUBBISH, OBJECT, CONTAINER, JAR, TUPPERWARE, BOX, SHIT, SNAP, FABRIC, CHAIR, STAND, FURNITURE, SOFA, SIT, STAND, OFFICE, LEATHER, PLEATHER, CHAIR, WHEEL, ROLL, TROLLEY, CARPET, KEY, PERFORATOR, STAPLER, PACKAGING, TAPE, TEAR, PARCEL, PACKING, STICKY, STUTTERING, WRITE, WRITING, BALLPOINT. PAPER, PEN, MARKER, PENCIL, PAGE, TURN, SANDWICH, WRAP, A4, SHUFFLE, SHEET, PLUMBING, BATHROOM, TOILET, OPERATE, FLUSH, WINDOW, COVER, ROLLER, BLIND, VELUX, VENETIAN, SLAT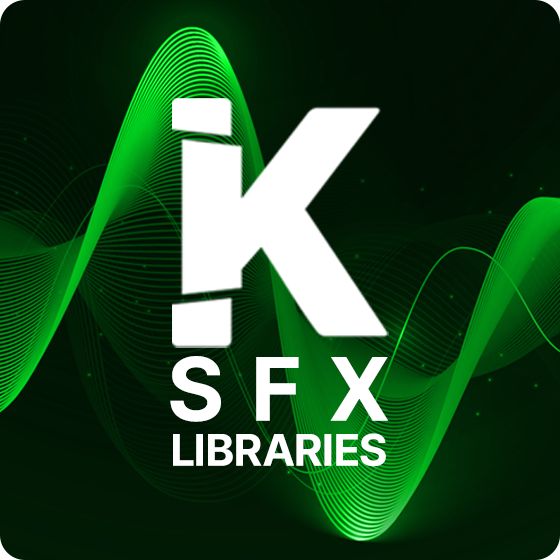 Twice the value for the same price
With Krotos Sound Effects Libraries, you receive two downloads in your purchase: your integrated library for use inside a Krotos plugin, and your traditional library for use in any existing workflow. The traditional sound effects library of 100% royalty free sounds offers complete flexibility for your design process: add to your DAW timeline directly, or with other plugins to sync to footage.

Curated and unique sounds, handpicked by the best sound recordists and designers

Rich and cinematic royalty-free sounds to enliven and add character to your projects

High definition audio files & well organised metadata ready for use in Soundminer, BaseHead, and all DAWs
Supercharge your workflow with Weaponiser integration
Unlock the full potential of this sound effects library by turning it into a powerful addition to your workflow with Weaponiser. The integrated Weaponiser version of this library allows you to make use of this library in Weaponiser with straight out-of-the-box assets.
For all the fun that can be had with Krotos, our bottom line is always to make your workflow faster, easier and within your budgets. With this library, we have integrated the everyday Foley sounds with Weaponiser to create powerful and useful presets in a way we have never done before. By controlling each of the four engines in Weaponiser separately across several MIDI notes, you can perform your Foley actions dynamically and use MIDI flexibility to move sounds into sync.
The Weaponiser library offers designed presets for instant power and variation. Weaponiser's powerful bank system delivers almost unlimited sound variations to your design. Thousands of unique assets and variations can be generated from this sound effects library immediately and synced to screen effortlessly.

Library Information:
1,695 Sound Files
991 MB Size
192kHz, 96kHz, 48kHz/24-bit High-Quality WAV Files
100% Royalty-Free Commercial License
Embedded Metadata
57 Weaponiser presets
Contains two downloads:
A zip file containing all source sound effect asset files with Metadata PDF
An installer for your integrated Weaponiser library including assets and presets (iLok is required for the integration installers)
$118.80

inc. VAT

You save $59.40 (50%)
Add to Cart
Krotos sound libraries have shortened the amount of time to create interesting sounds for the different projects I've been working on. The ability to add my own sounds is great as well. All of Krotos' products are very inspirational and provide a lot of creative choices and customization.
Robb Wenner, New Noise Music & Sound Design
You may also like…
Buy Now
Body Impacts, Boxing Materials, Fruit and Veg Impacts, Foley, Armour, SwordsOne of the most comprehensive libraries of combat-related sounds ever...
$

310.80
You save $155.40 (50%)