Weaponiser Whooshes Library
The Whooshes Library by Krotos offers a complete collection of whoosh sound effects for creating a variety of movements, pass-bys, transitions, sweeps and impacts. Professionally recorded and designed by Krotos, this high-quality sound library is specially designed for use in Weaponiser – the all-in-one creative solution for weapon sound design and layering.
Bring your visions to life with immense flexibility via Weaponiser's powerful and efficient workflow, and start creating responsive sound effects with speed, precision, and total ease. The Whooshes Library offers a comprehensive selection of 574 designed assets that range from sci-fi, cinematic, traditional, electric, ethereal and more. The library also contains a reverse version of each to allow you to put your latest TV, film, video game, trailer sound or post-production projects in motion even faster!
This SFX library also comes with 50 presets to get you started right out-of-the-box so you can tweak, layer, design and experiment with Weaponiser.
RELATED PRODUCTS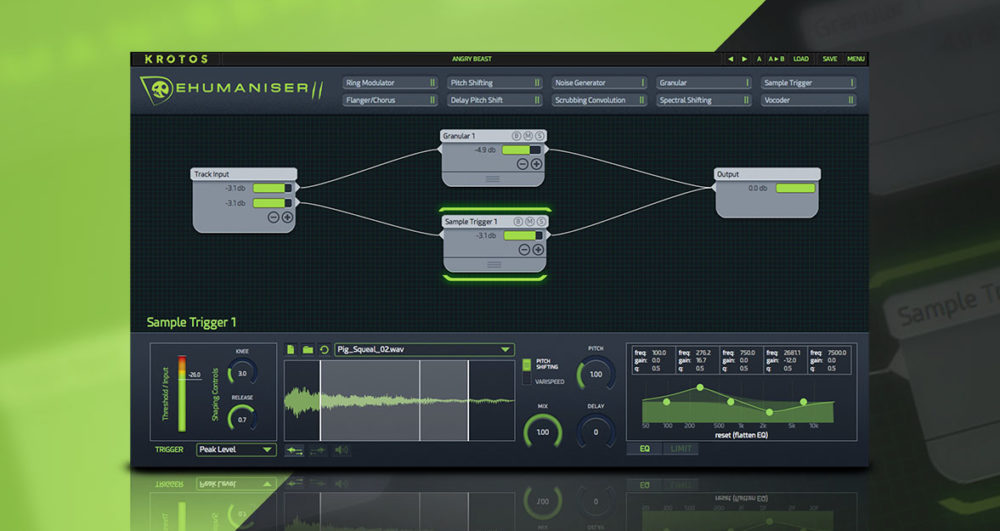 Buy Now
Dehumaniser 2 is a powerful vocal processing tool perfect for a range of vocal effects, from monsters to robots and...