Weaponiser Magic Library
The Magic Library by Krotos is a specialised sound library filled with otherworldly, supernatural, cinematic sounds – the perfect mix to inspire and create your secret audio potions. Professionally recorded and designed by Krotos, this high-quality sound library is specially designed for use in Weaponiser – the all-in-one creative solution for weapon sound design and layering.
Bring your visions to life with immense flexibility via Weaponiser's powerful and efficient workflow, and start creating responsive, magical sounds with speed, precision and total ease. The Magic library offers a large selection of 476 high-quality assets that range from elements to jangles, chimes, shimmering sparks, deep blasts, cinematic shards and much more – everything you need to create endless combinations and unique textures for TV, film, video games, trailers, other post-production and music projects.
This SFX library also comes with 50 presets to get you started right out-of-the-box so you can tweak, layer, design and experiment with Weaponiser. Cast a spell, brew your potions, and create sonic wizardry in your sound design!
RELATED PRODUCTS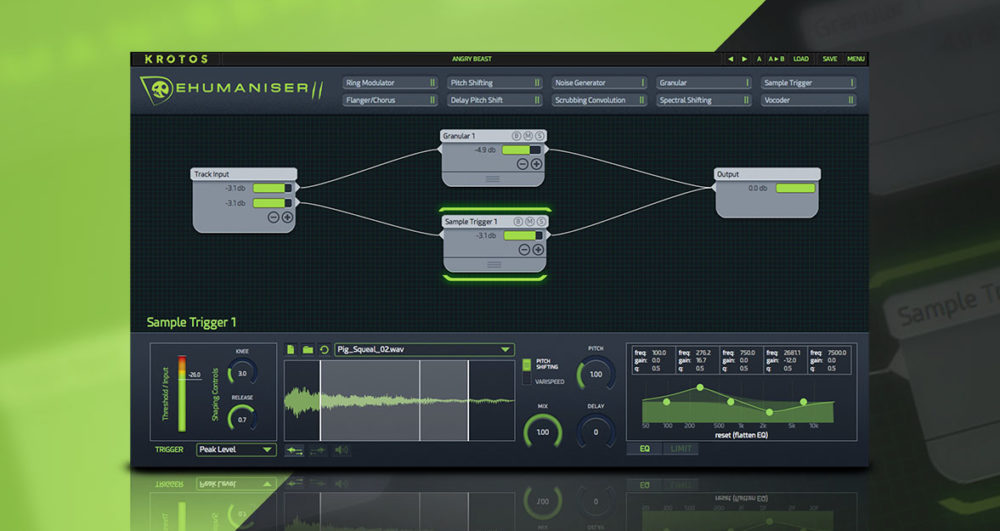 Buy Now
Dehumaniser 2 is a powerful vocal processing tool perfect for a range of vocal effects, from monsters to robots and...