Tutorial: Using Krotos Weaponiser to Create Footsteps Sound Effects
As well as primarily being a weapon sound design plugin, Weaponiser has powerful and efficient functions, which lend themselves perfectly for dynamic asset creation outside of weapons. Our Footsteps SFX bundle for Weaponiser now allows you to flexibily create and perform responsive footstep sound design in Weaponiser. In this tutorial video, we show you how we used the Footsteps bundle in Weaponiser with Reformer Pro and our Clothes & Materials Foley Bundle to create the sound effects for our promotional video.
RELATED PRODUCTS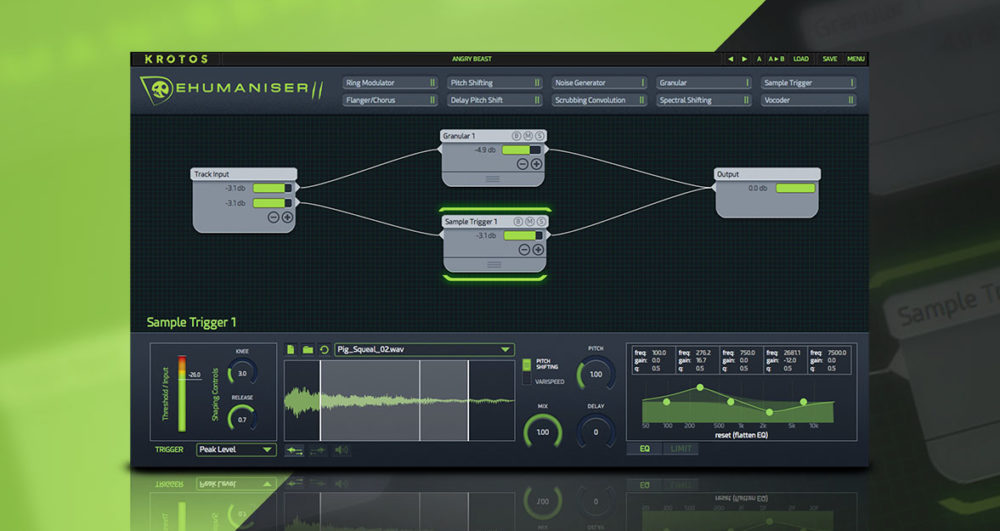 Buy Now
Dehumaniser 2 is a powerful vocal processing tool perfect for a range of vocal effects, from monsters to robots and...