Your World, Your Sound Design
SPRING HAS ENDED
Build your sonic worlds and discover fast new workflows that let you be even more creative in your sound design. Whatever universe you're heading to, get there faster with specialised sound design software and professional sound libraries.
the spring sale has now ended. Missed it? sign up below to Be first to know about krotos promotions, new releases & more!
---
Save the most with bundles
---
Our bundles offer the best value and give you the most flexible, efficient and creative workflows by combining our plugin catalogue with additional sound effects libraries. Our bundles offer 30% savings on the individual software.
"Krotos' creative sound design tools are way much more than just ordinary plugins or VST instruments. The entire Sound Design Bundle 2 contain a massive collection of great sounds and innovative tools that will help you to accomplish many challenges in no time."
– Robert Dudzic (Composer / Sound Designer)
Grand Theft Auto, Maze Runner, Ready Player One, Red Sparrow
Reformer Pro
real-time sound performance
The unique 'sound design instrument', which transforms pre-recorded audio files into performable sound effect libraries in real-time via a microphone, input audio file or MIDI controller.
Design Foley, textures, animals, Sci-Fi effects, impact sounds, and much, much more!
---
Giving animals a realistic voice can often be a challenge. In this quick tutorial, we demonstrate how to quickly capture a dog's growl, alongside a more unique example of an action-packed snapping crocodile in no time!
Quick Animal SFX
"I extensively use Reformer Pro more than I possibly thought I would. It saves me so much time, it's ridiculous! Once you start playing around with the software you come across loads of 'happy accidents', which is the best way to do things. Being able to perform with your voice is fantastic!"
– Tony Gibson (Sound Designer, Molinare)
Truth Seekers, the Watch, Misfits
From:
Start Your Free Trial
Buy Now
Weaponiser
any sound at your fingertips
The powerful sampler for designing, customising, and performing a huge range of sound effects at high speed – all from within one plugin.
---
Watch sound designer Paul Maunder design weapons, footsteps, and other creative assets easily and quickly with Weaponiser!
Save Editing Time With Weaponiser
"Weaponiser has become an integral part of my workflow for interactive weapon design. You can't really preview how automatic weapon layers will stack at the proper fire rate without tedious editing in a DAW. With Weaponiser I'm able to drop in the layers and tweak as if I was in a game audio middleware program like Wwise, greatly tightening the iteration loop."
– Paul Stoughton (Skywalker Sound / Star Wars VR)
Dehumaniser 2
vocalisations brought to life
From creatures and monsters to processing subtle vocal dialogue, jump right into your creative work and create unique and varied vocal sound design treatments in an instant.
---
Build tension and dramatic effect, dream up your off-screen monster, and have total control of your vocal effects with Dehumaniser 2!
Build the Tension
SIMPLE MONSTERS
extreme vocal effects – quick & easy
Simple Monsters is the fastest and easiest way to create extreme vocal effects for movies, music, games and animation. Dream up any creature, monster, or zombie and add a unique edge to your vocal productions in a matter of seconds!
---
Get to know Simple Monsters, and create an array of goblin growls, grim reaper laughs and bloodcurdling zombie screams in the studio!
Zombie sounds made easy
"Dehumaniser is an incredible tool for creating unique and varied vocal sound design treatments. From animal to alien effects, it is simple to use and easily tailored. The batch function is a real timesaver for processing an entire performance efficiently. I couldn't have created the voice of Ultron without it!"
– Lora Hirschberg (Re-Recording Mixer)
Captain Marvel, Jungle Book, Avengers, Guardians of the Galaxy, Lion King)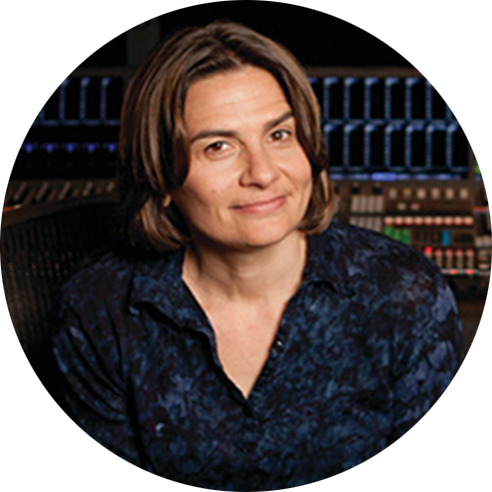 From
Start Your Free Trial
Buy Now
Igniter
vehicles designed in no time!
From everyday cars, motorbikes, sporting vehicles, planes, to spacecrafts – Igniter takes a unique and performable approach to designing real-world vehicles, and beyond!
---
Get stuck into your vehicle sound project with full confidence using Igniter's built-in presets! Create a variety of complex vehicle sound effects without leaving the studio.
Driving in Your DAW
"Igniter is magical. Cutting revs and piecing together vehicle content to fit a scene can be very time consuming, and there are always compromises. Driving the vehicle with a MIDI controller, performing to picture, is a much faster and more intuitive approach to building scenes like this."
– Mark Kilborn (Sound Designer)
Call of Duty, Black Ops3, Call of Duty WWII
COncept
non-stop inspiration for composition
Concept is an intuitive and creative soft-synth, that's designed to inspire you – letting you push, bend and blend the boundaries of modulation and designing unique synth patches.
---
Join power-user Alessandro Mastroianni in the studio while he composes a complete track using Concept!
Composition in the studio
"Concept is a great tool for creation – an intuitive layout with great features like the visualisation panel. Having the parameters assigned to the colour of the LFO allows you to easily see what you've done to create sounds – which is super useful. Recording automation on the XY capture and reversing it was something that sparked lots of ideas for me!"
– Kayla Painter (Brownswood Recordings)
Do you already own a Krotos plugin?
---
Looking for more firepower? We offer a range of upgrade options to allow you to upgrade for the best possible price. The components of our bundles are included at 30% savings to provide the most cost-efficient path to owning the full catalogue.
Access to the full Krotos plugin range
A huge selection of included Sound Libraries
Three Bundle tiers to choose from
Ready to upgrade? Log into your Krotos account to see your available upgrades.
Access Your Upgrades
Sound Effects
empower your creative process
From clothes Foley, elements or wild animal sounds for Reformer Pro to Sci-Fi, user interfaces, whooshes or combat sounds for Weaponiser; we offer professionally packaged sound effects libraries to suit any project.
Our sound libraries combine high-quality assets with pre-analysed libraries for Reformer Pro, or with pre-designed presets for Weaponiser – offering you the best of both worlds: a sound library with embedded metadata to use in a traditional fashion, or for immediate use with the cutting-edge workflow of your Krotos software.
Browse Sound Effects
Got a question?
Drop us a message through the form below if you have any questions about our products, need advice, or looking for a multi-seat license, and you'll hear back from us soon!