Transform your workflow with the Sound Design Bundle!
(Worth $999!)
We're giving one lucky winner the chance to win the Sound Design Bundle this month! This fan-favourite includes three flagship Krotos plugins to deliver a powerful combination for flexible and fast workflows, and it could be yours!
What's included in Sound Design Bundle?
Reformer Pro: Design sound effects directly into your projects in real-time using any audio or MIDI input
Weaponiser: Fast sound customisation to deliver unlimited variations for weapons, impacts, whooshes, footsteps & more!
Dehumaniser 2: powerful vocal processing for creatures, vocalisations, monsters & more!
10,945 included samples: an extensive range of libraries covering weapons, animals, footsteps, whooshes, magic & more!
Learn More
Enter to win the Sound Design Bundle
Sign up for the Krotos Newsletter through the form below to enter the giveaway. If you're already subscribed, you can still enter the same way, so just fill in the form below.
There are multiple ways to enter to increase your entries. Plus, get an extra point for every friend you refer!
The winner will be drawn completely at random on 9th June, 2021, and will be notified via email. Good luck!
Win the Krotos Sound Design Bundle

RELATED PRODUCTS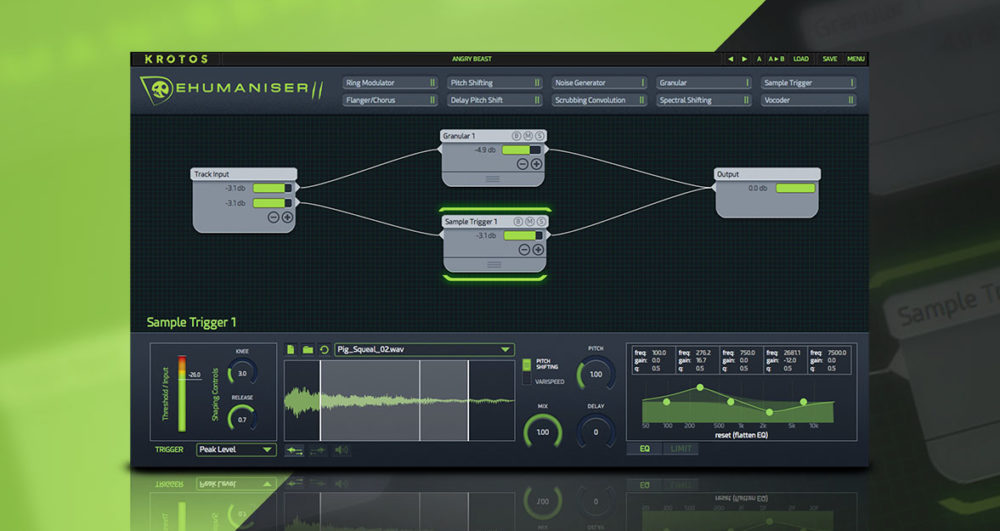 Buy Now
Dehumaniser 2 is a powerful vocal processing tool perfect for a range of vocal effects, from monsters to robots and...