Sound Categories Included in this Library
Screeches
Drones
Pulses
Horror
Sound Effect Keywords
AMBIENCE, ANXIETY, ANXIOUS, CINEMATIC, DARK, DARKNESS, DISTORTION, DISTRESS, DOOM, DRAMA, DREAD, DRONE, EERIE, EXPERIMENTAL, GARBLED, GIBBERISH, GLOOM, HORROR, LYNCH, MUSICAL, MYSTERIOUS, NOISE OMINOUS, PHONE, RADIO, SCI-FI, SPACE, STINGER, STRAIN, TENSION, TERROR, TONE TRANSMISSION UNEASE, VOCAL, VOICE, WATERPHONE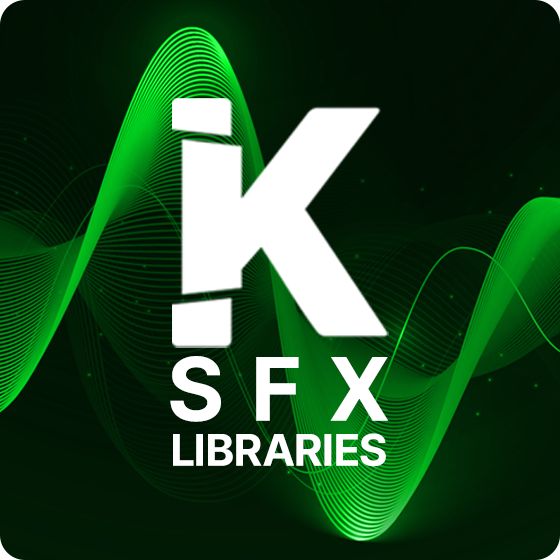 Twice the value for the same price
With Krotos Sound Effects Libraries, you receive two downloads in your purchase: your integrated library for use inside a Krotos plugin, and your traditional library for use in any existing workflow. The traditional sound effects library of 100% royalty free sounds offers complete flexibility for your design process: add to your DAW timeline directly, or with other plugins to sync to footage.

Curated and unique sounds, handpicked by the best sound recordists and designers

Rich and cinematic royalty-free sounds to enliven and add character to your projects

High definition audio files & well organised metadata ready for use in Soundminer, BaseHead, and all DAWs
Supercharge your workflow with Reformer Pro integration
Unlock the full potential of this sound effects library by turning it into a powerful addition to your workflow with Reformer Pro. The integrated version of this library allows you to make use of this library straight out-of-the-box in the plugin.
In Reformer Pro, the sound library is carefully optimised to interact seamlessly with input from a live mic or pre-recorded audio file inside your DAW. Load the sound library in Reformer Pro and start designing, automating, and performing all your unique sound effects in real-time.

Library Information:
438 Sound Files
7.5 GB Size
24 bit / 96kHz High-Quality WAV Files
100% Royalty-Free Commercial License
Embedded Metadata
39 Reformer Pro Sound Packs
Contains two downloads:
A zip file containing all source sound effect asset files with Metadata PDF
An installer for your integrated Reformer Pro library
$178.80

inc. VAT

You save $89.40 (50%)
Add to Cart
Krotos sound libraries have shortened the amount of time to create interesting sounds for the different projects I've been working on. The ability to add my own sounds is great as well. All of Krotos' products are very inspirational and provide a lot of creative choices and customization.
Robb Wenner, New Noise Music & Sound Design