Sound Categories Included in this Library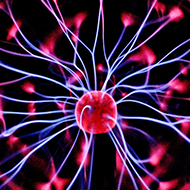 Sci-Fi
Explosion
Whoosh
Lazer
Sound Effect Keywords
Sci-Fi weapons, Future, Futuristic, Weapon, Assault Rifle, Gun, Shoot, Energy Weapon, Designed, Automatic, Laser, Heavy, Whoosh, Passby, Slinky, Tail, Explosion, Shotgun, Shell.
Modular Categories to Mix & Match
Pulse Energy
The sound of energy being released from the weapon. Created through various forms of synthesis, as well as with organic sources like slinky impulses and ballistic gun recordings. Use this for the body of the shot.
Mech
The moving parts of the weapon. Created through extensive field recording and processing of organic sources including gas/electric powered weapon replicas, cameras, and power tools. Use this to ground the firing and reloading actions in reality.
LFE
The low frequency thump of the weapon energy release. Created with synthesis and pitch modulation of organic recordings. Use this to add weight to the shot, or to sweeten heavier mechanism sounds during reloading.
Tails
The sound of the weapons reverberation in the environment when fired. Created with synthesis, impulse response processing, and recordings of real ballistic weapons. Use this to sell the propagation of energy throughout the environment after firing.
Charge
The sound of the weapon power source. Created with synthesis and processed recordings of organic devices like plasma arcs and electric mechanisms. Use this to design a traditional charge up, or use small samples of the source as pre-firing sounds that compliment the mechanism