A New Creative Sound Effects Library Resource
Krotos have always provided high-quality audio content as part of their products. Every Krotos plugins includes a library of assets to use as part of your designs or in presets. This material can be used as an input, be mangled or transformed into your own unique creations.
Krotos & Partner Libraries: Now available as Traditional SFX Libraries
Krotos have worked with some amazing partners, and some brilliant recordists from across the industry including Boom, SoundBits, SoundMorph, Paul Stoughton, Sounddogs and many more. Through this, the available collection of libraries has grown over the last few years; Reformer Pro, Weaponiser, and Hybrid Libraries offer powerful new ways of working with sound.
---
"After frequent questions from our users, and seeing an opportunity in the library market, we are changing the way we offer libraries to you all. From now on, any sound library provided by Krotos offers a more traditional sound library as a downloadable .zip file, with an accompanying 'integrated version' for a particular Krotos plugin."

---
Up to three times the value for the same price
The new Krotos Library Store now makes it easier for you to find the sounds you need by searching for keywords, tags, or metadata – allowing you to browse more intuitively and find the perfect SFX for your project.
Krotos Sound Effects Libraries now include fantastic added value: Each SFX Library now includes a traditional library as you would from any other provider, plus a special integrated version that is supercharged by use within a Krotos plugin. These come as a single product, with a single competitive price.
You do not need a Krotos plugin to use these libraries, and you may never use the integrated library, but we encourage you to do so. If you choose to use our products as part of your workflow at a later date, the power of your library is waiting for you!
Krotos SFX Library Store
Already own a Krotos SFX Library? Your additional download is now available to you in your Krotos account. Simply log in and head to the 'My Downloads' area.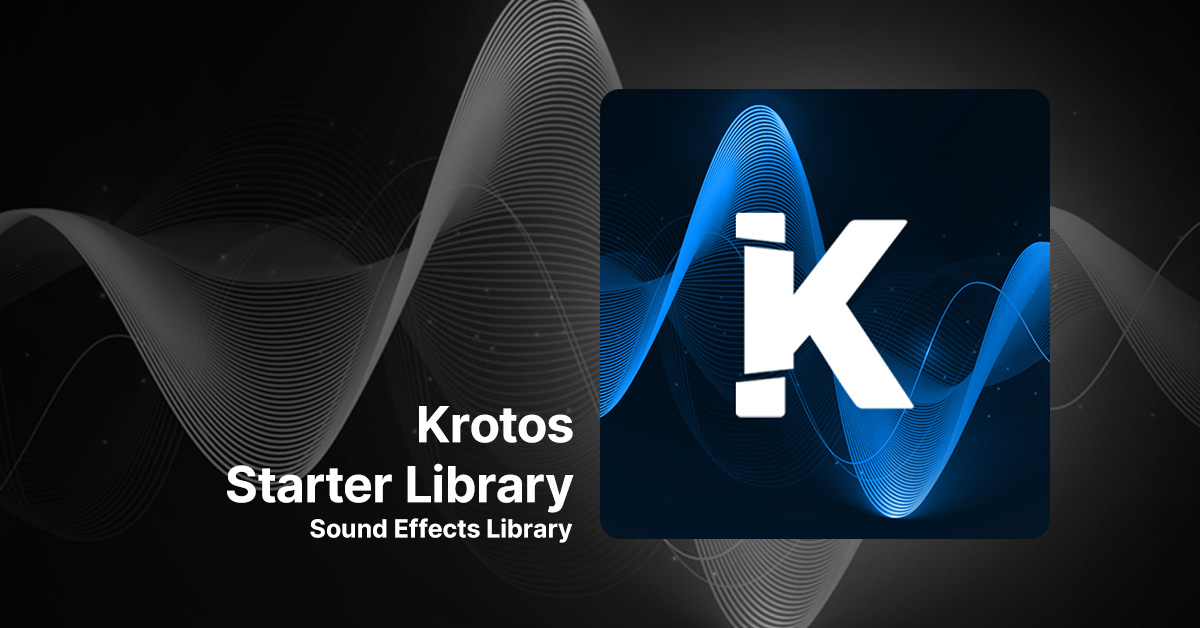 New: Professional Sound Effects for less!
The new Krotos Starter Library is a traditional library of 100% royalty free sounds to offer complete flexibility for your design process: add to your DAW timeline directly, or with other plugins to sync to footage. Affordably priced, this option is ideal for adding a full catalogue of sounds to your collection.
Unlike our other SFX Libraries, this collection is not combined with Reformer Pro & Weaponiser integration to help you get set up with an affordable sound pack to work within any process.
Krotos Starter SFX Library
10.5 GB | 3,965 audio files
---
The Krotos Starter Sound Effects Library offers you a broad collection of high-quality sound effects spanning across classic categories of sound design.
This all-rounder contains 3,965 professional and royalty-free SFX components including Foley, Surfaces, Magic, Weapons, Mechanicals, and much, much more.
This go-to collection of sound resources is a perfect companion for those starting out in sound design, or anyone looking to expand their existing collection with an affordable SFX pack for post-production and game-audio.
Get Yours Now
RELATED PRODUCTS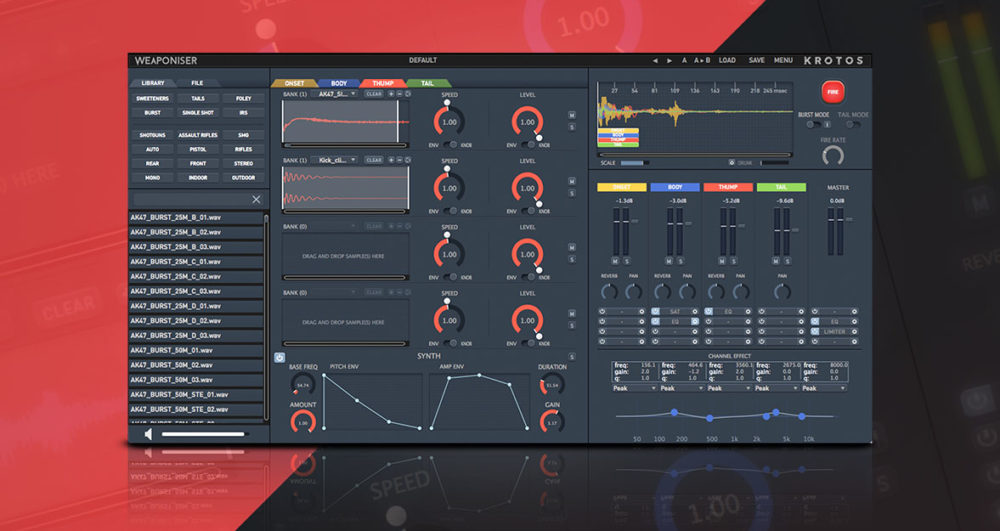 Buy Now
Your Secret Sound Design Weapon Weaponiser is an inspiring audio layering solution that allows you to design,...