Krotos in 2020: A Look back at this year's highlights
As the longest year in recent history comes to an end, we wanted to take a look back at what we did at Krotos in 2020.
2020 started with a bang for us! In January, our team set off from Scotland to LA for NAMM, the world's biggest audio trade-show. Here we announced the release of our first soft-synth, Concept!
In February, we played a big part in the second Edinburgh Festival of Sound, where we hosted talks and masterclasses, and got to meet lots of great folks from all over the world too.
As for everyone, everywhere, things took an unexpected turn in March, so we left our office space in central Edinburgh to continue our work remotely. (Shoutout to our office plant, Barbara. We hope you're hanging in there.)
Despite the turn of events and a little re-shuffle of a few plans, we've achieved a lot in 2020, so here's a look back at what happened:
2 New Plugins & 3 Software Updates
In 2020 we released our first soft-synth, Concept! Concept picked up SonicState's 'Best Plugin of NAMM 2020' and was featured at the top of the MusicTech Best Software at NAMM list.
Later in the year, we also shipped another new plugin, Simple Concept, a simplified version with an incredibly easy-to-use interface. Simple Concept is also the first that was worked on from start to finish by a completely remote team.
This year, our development team also completed and released three major software updates for Dehumaniser 2 v1.3.1, Weaponiser 1.3.0 and Concept 1.2.0 to improve our plugins.
We also released our biggest bundle yet, the Krotos Everything Bundle – which will be going through another big update for 2021, stay tuned!
Concept
Simple Concept
12 New Sound Libraries
In 2020 we've released more libraries in a year than ever before! Our in-house team recorded and designed Futurism, Ammo & Reloads and the User Interface Library, with lots in the works for 2021.
From our partners this year, we've released Paul Staughton's popular Pulse Energy Weapons Library, as well as a whole bunch of library content from Soundmorph and Soundbits.
Sound Libraries
10 Live Streams
This year we introduced a new Live Stream Series, to help everyone stay connected while we can't travel to events and see you in person. These streams now happen regularly on our Youtube channel, where we've covered sound design tutorials, project walkthroughs, pro tips and tricks, and special guest episodes.
Live Streams will continue to be a regular project for Krotos in 2021, so we look forward to seeing you again virtually next year.
Live Streams
8 Free Sound Libraries and a special Holiday Gift!
2020 also saw the introduction of our monthly free sound library campaign. Since May, we've sent out 8 new mini sound libraries to our subscribers.
As a special holiday gift, we're offering our subscribers all the free sounds from 2020 this December. So if you've not subscribed so far, or are missing the full collection, you can complete your collection by signing up this month.
Free Sounds
Happy holidays, and see you in 2021!
Thanks to all our customers, subscribers and friends for helping us get to where we are this year. It's been fantastic hearing how our products have helped you complete your projects under challenging circumstances, seeing the work you've done, and being able to connect virtually this year.
2021 will no doubt bring you further news from Krotos, so we'll see you again soon!
Happy holidays from the Krotos Team! 🎄
RELATED PRODUCTS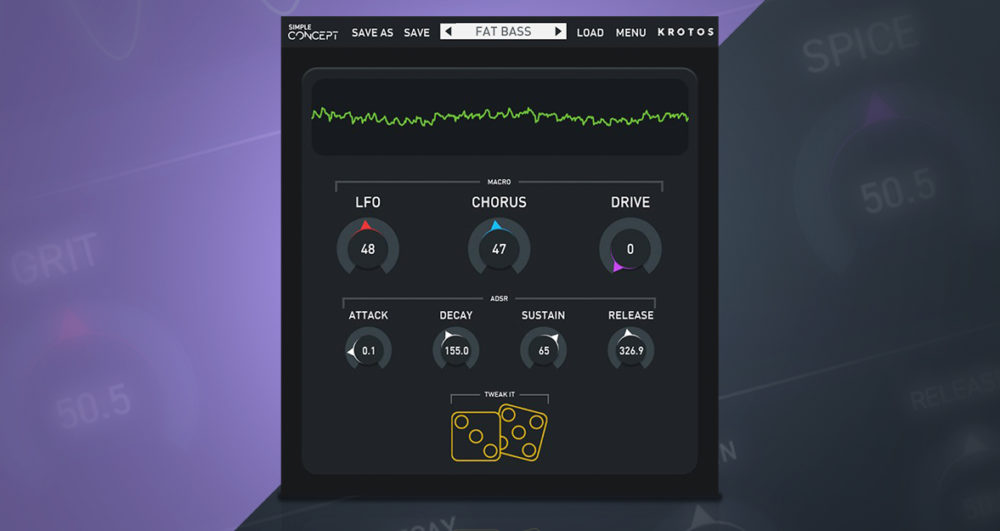 Buy Now
Simple Concept is an interactive and easy to use soft-synth powered by Krotos' Concept synth...