Free Whoosh Sound Effects: Your Gateway to Epic Audio Transitions
If you are a content creator on YouTube, having a recognizable brand is crucial to stand out among the 500 hours of content uploaded every minute. A strong channel image can go a long way in helping you achieve that.
A significant and often overlooked part of branding is sound design. You may have awesome logos, snazzy transitions, a slick title sequence and a devastatingly witty catchphrase, but have you got a signature sound?
Title cards, name tags, transitions and more can all be given energy with a simple rumble or whoosh sound effect.
To help you create your signature online sound, we've put together a free library of royalty-free Whoosh Sound Effects that you can download for free and use in your videos.
Free Whoosh SFX Pack to Download Today
Our in-house team at Krotos has dedicated countless hours to curate a diverse collection of sounds, ensuring there's something for every creator:
Short Whips Whoosh sounds: These sharp and quick sounds are perfect for swift scene transitions or to emphasize rapid movements on screen.
Long Bassy Booms Whoosh sounds: Ideal for dramatic moments, these deep, resonating sounds can give your content a cinematic touch.
Epic Stingers Whoosh sounds: Use these for impactful title sequences or to highlight significant plot points in your narrative.
But that's not all. These sounds are incredibly versatile and can be used as layers for:
Build-ups: Create anticipation before a big reveal.
Trailer Stringers: Add drama to your movie and game trailers.
Spaceships & Sci-fi: Transport your audience to another galaxy.
Guns: Amplify the action in your sequences.
How to Create Your Own Whoosh Sound Effects?
Crafting bespoke whoosh effects from scratch can be daunting, with many creators struggling to achieve the perfect sound.
Enter Krotos Studio: your solution to this challenge. Experience the power of Krotos Studio, where you can create your own unique, high-quality, Hollywood grade sound effects.
Checkout how you can generate Trailer Boom sound effects that are unique to your project in seconds, and hear your stories come alive like never before.
Immerse your audience in cinematic brilliance with tailor-made trailer booms, impacts, and other sound effects. Each sound is distinct, ensuring your videos differ and never repeat, it is 100% royalty-free so you can focus on creativity without fretting over copyright issues. Get Krotos Studio, it's FREE!

Get Started with Your Free Library
Ready to dive into the world of epic whoosh sound effects? Join our community today to receive sound collections, along with insightful interviews and educational content to fuel your creativity.

FAQ
Can I use these sounds for commercial projects?
Yes! But you can try Krotos Studio as well and be free of any "stock" and ready made SFX libraries.
Why Choose Whoosh Sound Effects?
Whether you are crafting a YouTube video or working on a cinematic project, whoosh sound effects bring in a unique dynamism that is both enchanting and necessary. These sounds are versatile, aiding in transitions, emphasizing title cards, or even giving a sci-fi project the auditory depth it requires.
RELATED PRODUCTS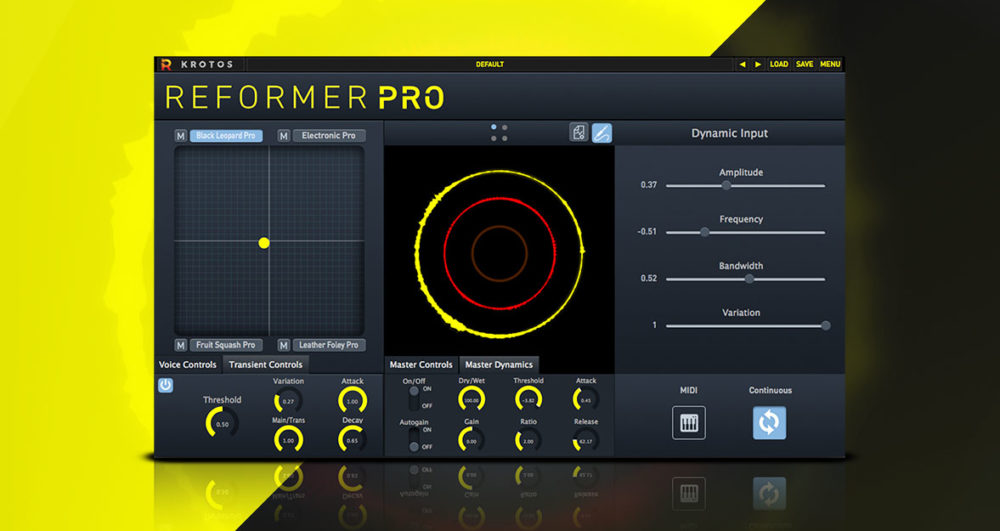 Buy Now
Reformer Pro is a unique 'sound design instrument', that transforms pre-recorded audio files into performable sound...