Free Sound Effects 2022 – Volume II
Krotos Free SFX: Surface Foley.
The simplest sounds are often the most useful for letting your imagination run wild. Do you hear crunching gravel, or do you hear a swarm of insects? Do you hear a concrete slab being dragged, or do you hear a tomb lid in a crypt, mysteriously being moved?  Maybe you hear a rusty old axe, being dragged along the floor behind a menacing figure. Maybe you hear stone giants walking around a vast open space or the scattering of debris after an explosion. By working with high-quality source materials, your sound design creativity can afford to run free – the only question then is, where will your creativity take you?
These pristine quality free sound effects are the perfect assets for hard, rough or textured surface sound design, all recorded at 192kHz/24-Bit.
To start your collection of free sound effects, sign up for our newsletter. You will access news and exclusive offers as well as your monthly sound collection.
Surface Foley Sounds Categories:
Concrete Slides & RubsConcrete Slab & GravelGrass RustlingPlywood on ConcreteShoes on Gravel
Join now to get the Free Sound Effects download delivered directly to your inbox:
Already subscribed? You don't need to do anything right now: Your library will arrive in your inbox soon.
RELATED PRODUCTS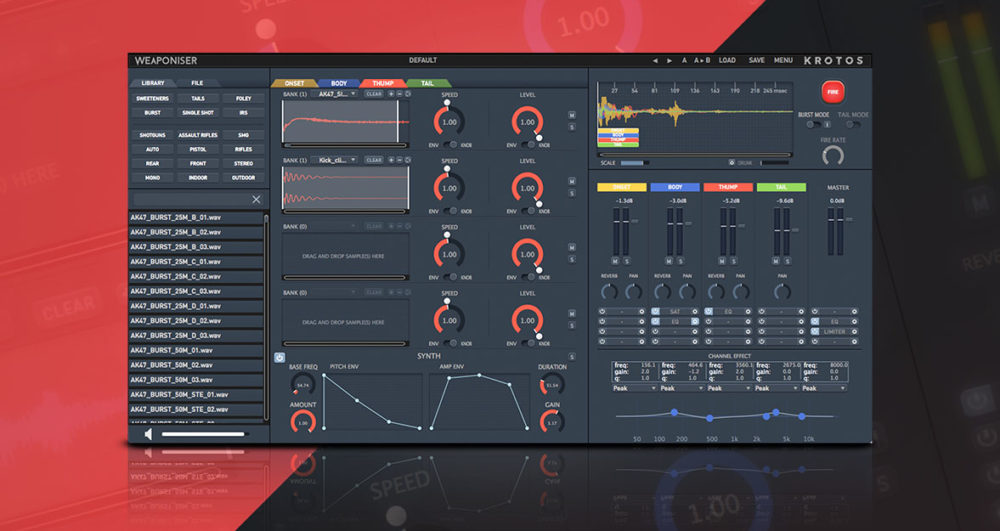 Buy Now
Your Secret Sound Design Weapon Weaponiser is an inspiring audio layering solution that allows you to design,...