Cyber Futures: Free Sound Effects Volume I
Krotos' January free sound pack, Cyber Futures, contains a collection of intricate, textural one-shots and gestures. These meticulously designed sounds can act as standalone elements, or can easily slot into your designs as additional layers.
These futuristic sound effects stand strong as individual elements or are perfect for layering. Expect chest-rattling impacts, laser discharges, alien pulses, robotic mech sounds and more!
To start your collection of free Krotos sounds, Sign up to our newsletter. You will access news and exclusive offers as well as your monthly sound collection.
Already a member? Your work is done – you have already been receiving our sounds each month automatically!
Cyber Futures Sounds Categories:
Futuristic ImpactsLaser DischargesDrones & PulsesRobotic Mech SoundsPortal & Warp Sounds
Join now to get the free sound effects download delivered directly to your inbox:
Already subscribed? You don't need to do anything right now: Your library will arrive in your inbox soon.
RELATED PRODUCTS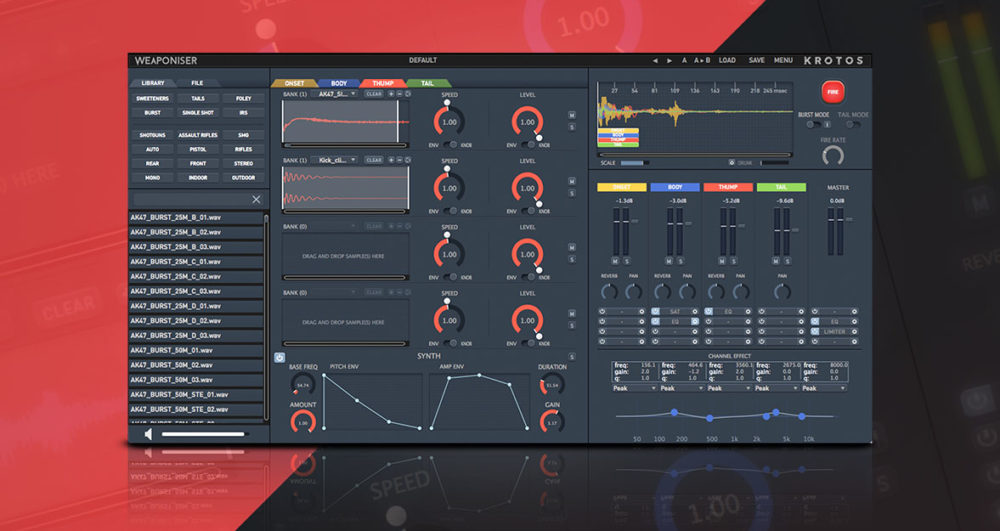 Buy Now
Your Secret Sound Design Weapon Weaponiser is an inspiring audio layering solution that allows you to design,...