To Download This Library and be Notified Each Month, Fill in the Form Below:
Free Drone Sound Effects 2022 – Volume V
Krotos Free SFX: Polystyrene
created in-house, these polystyrene assets are recorded at 192khz/24-bit for ultimate flexibility.
squeaks, scrapes, breaks, crunches, drops are all included with varying dynamics and envelopes.
Polystyrene is a great material for sound designers to explore – it can be percussive, transient-heavy, noisy, tonal and atonal and are great materials for FX and designed sounds as well as Foley use – and because they are at 192Khz, you can preserve all those high details when pitching or time stretching.
To start your collection of free sound effects, sign up for our newsletter and receive new interviews and educational tutorial content as well as your monthly sound collection.
Already a member? Your work is done – you have already been receiving our sounds each month automatically!
Sound Categories
Polystyrene Squeak
Polystyrene Scrapes
Polystyrene Breaks
Polystyrene Crunches
Polystyrene Drops
are all included with varying dynamics and envelopes..
RELATED PRODUCTS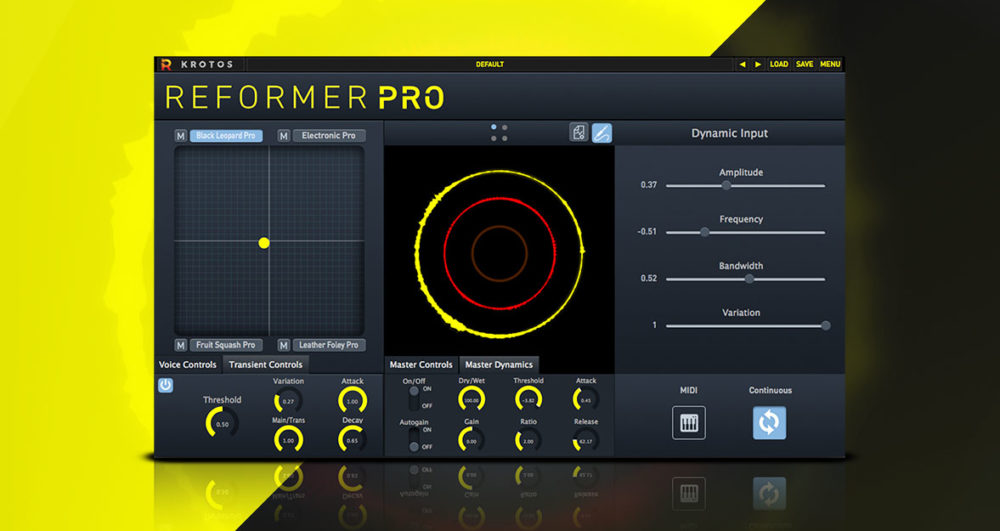 Buy Now
Reformer Pro is a unique 'sound design instrument', that transforms pre-recorded audio files into performable sound...