To Download This Library and be Notified Each Month, Fill in the Form Below:
Free Drone Sound Effects 2022 – Volume IV
Krotos Free SFX: Dark Drones.
Designed in-house by Krotos sound designers, these powerful and eerie dark drone sound effects will add tonnes of mood and gloom to your sound design projects, games, installations and compositions.
Featuring both tonal and atonal sounds, use them as they are, or manipulate and granulate them for some otherworldly spooky effects. The sounds work excellently when layered together on top of each other or weaving in and out of eachother.
These free drone sound effects are great for horror, thriller, sci-fi, gritty drama's or drone/ambient projects, plug countess others. the library is complete with metadata and ready to be added to your sound designs.
There are both synthesised drone sound effects and ones sculpted from field recordings and found sounds for a versatile selection of textures and tones.
To start your collection of free sound effects, sign up for our newsletter and receive new interviews and educational tutorial content as well as your monthly sound collection.
Already a member? Your work is done – you have already been receiving our sounds each month automatically!
Drone Sound Effects Categories:
Bass Rumbles, Tonal Resonances, Interplanetary Wind, Spaceship Room Tones, Space Ambience and more.
RELATED PRODUCTS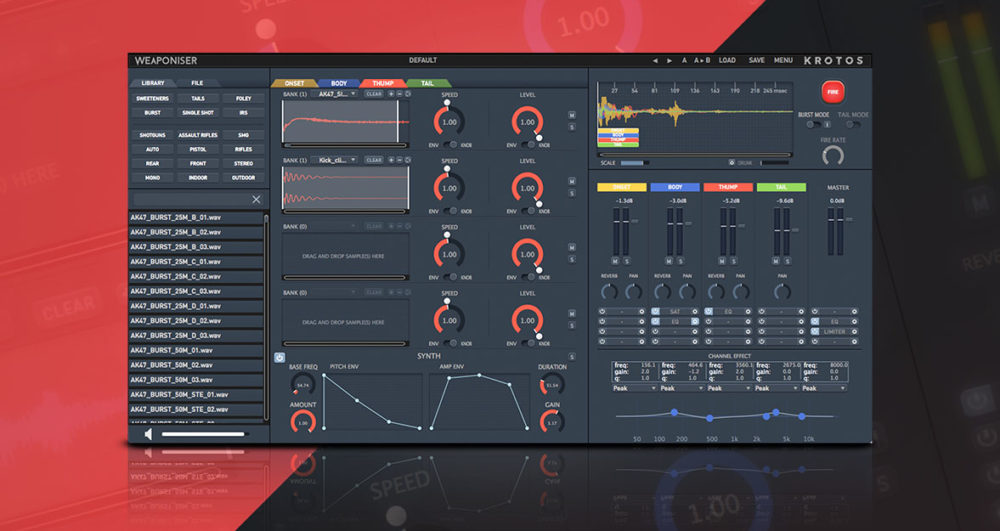 Buy Now
Your Secret Sound Design Weapon Weaponiser is an inspiring audio layering solution that allows you to design,...