A Behind-the-Scenes Peek into Ben Jacquier's Process
Dive into the captivating world of sound design with the renowned Sound Designer, Ben Jacquier, as he harnesses the power of Krotos Sound Design Bundle workflows.
This sound redesign was made using Krotos Ultimate Bundle. Featuring Reformer Pro, Weaponiser, Dehumaniser 2, Igniter, and a mammoth library of sound effects, this bundle is all you need to take your sound design to the next level.
Jump straight into the full video. Or check out some of our ⚡ highlights below.
Catch the ⚡ Highlights From Ben's Apex Sound Redesign
Performing Sound Effects Without the Need for a Foley Pit Is a Cinch!
"I use Krotos sound design tools in my everyday workflow." – Ben Jacquier
Ben blends together four libraries in Reformer Pro to create the ideal sound effect for close up Foley sounds. He then performs the Foley using a vocal input. The process is extremely efficient and a lot of fun!
Sound Design Workflows That Allow Creativity to Flourish
"I love using Weaponiser. It's like playing sound with my MIDI keyboard… so much fun!" – Ben Jacquier
Watch how Ben blends organic and electronic sounds, creating an immersive sound design for his Apex video clip. Discover just how simple synchronizing sound with motion can be using Krotos plugins with the vast sound effects library offered in the Ultimate Bundle. In this clip Ben uses Ultimate Footsteps Sound Effects Library.
⚡ Check out this 10 second highlight!
Explore Mammoth SFX Libraries With Limitless Potential
"There is so much!" – Ben Jacquier
Ben effortlessly navigates through the extensive libraries that come with Krotos sound design bundles. Matching the perfect sounds to his visuals with ease. From footsteps on gravel to the pulsating energy of weapons, and the subtle sounds of a backpack – Krotos Ultimate Bundle covers every use case imaginable.
Experiment, innovate, and unleash your creativity with our comprehensive sound design bundles. With endless possibilities at your fingertips, there's no limit to what you can achieve. Begin your journey with Krotos Sound Design Bundles and unleash your creativity.
⚡ Watch the final result. 18 second highlight!
Products Used in this Video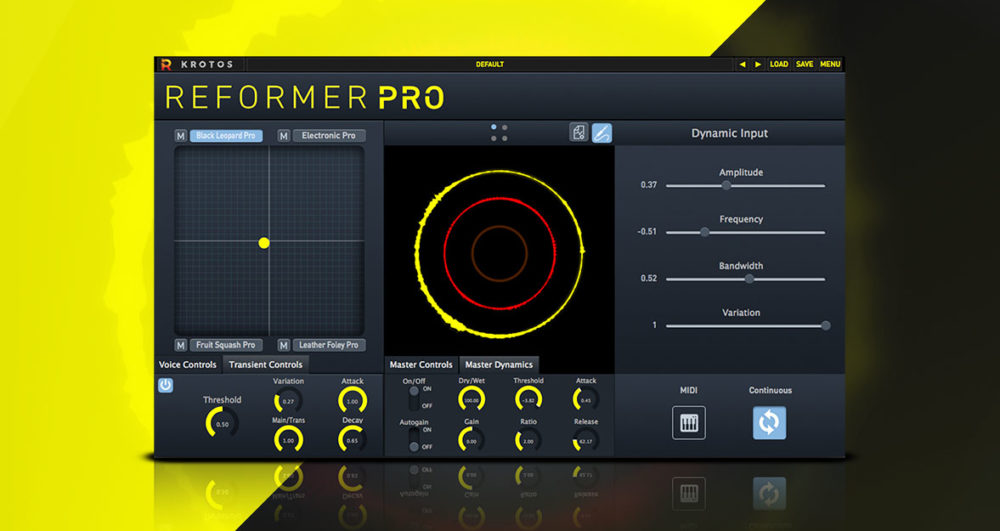 Buy Now
Reformer Pro is a unique 'sound design instrument', that transforms pre-recorded audio files into performable sound...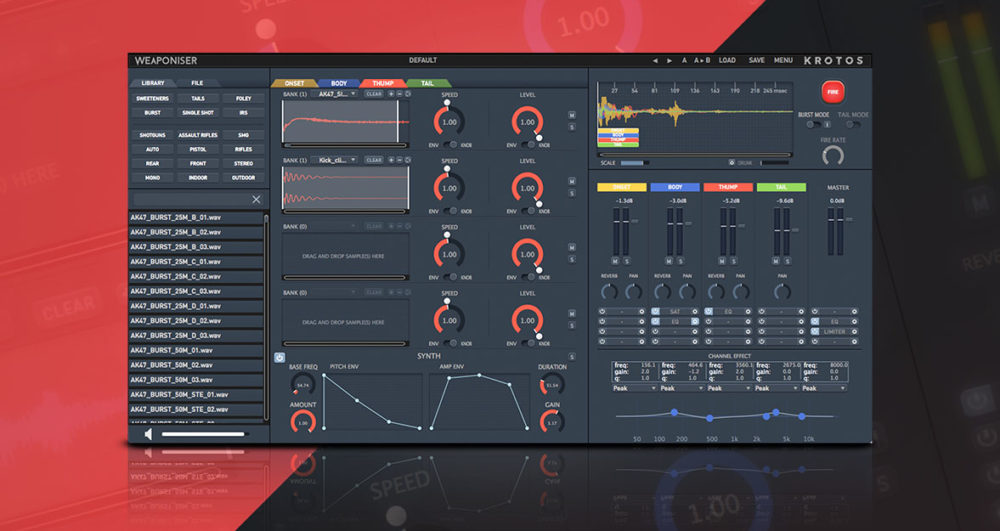 Buy Now
Your Secret Sound Design Weapon Weaponiser is an inspiring audio layering solution that allows you to design,...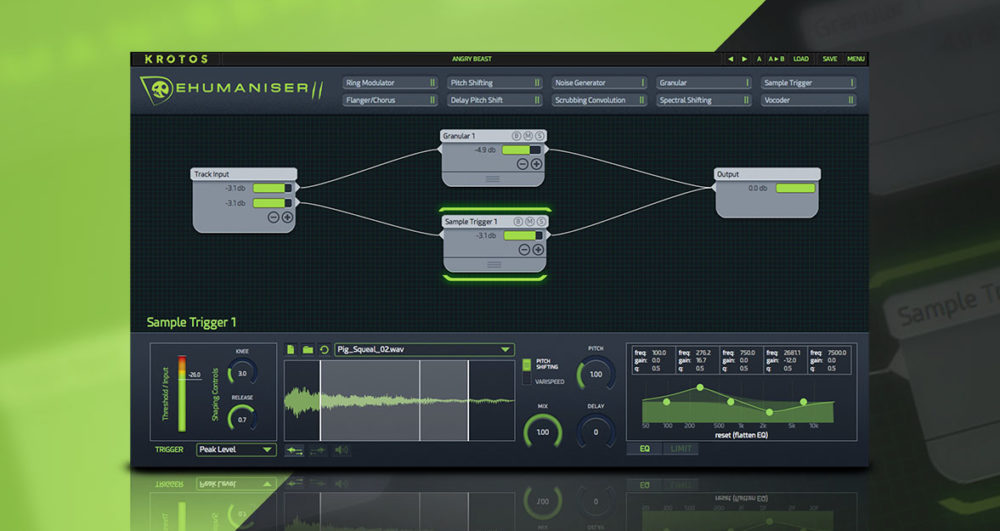 Buy Now
Dehumaniser 2 is a powerful vocal processing tool perfect for a range of vocal effects, from monsters to robots and...